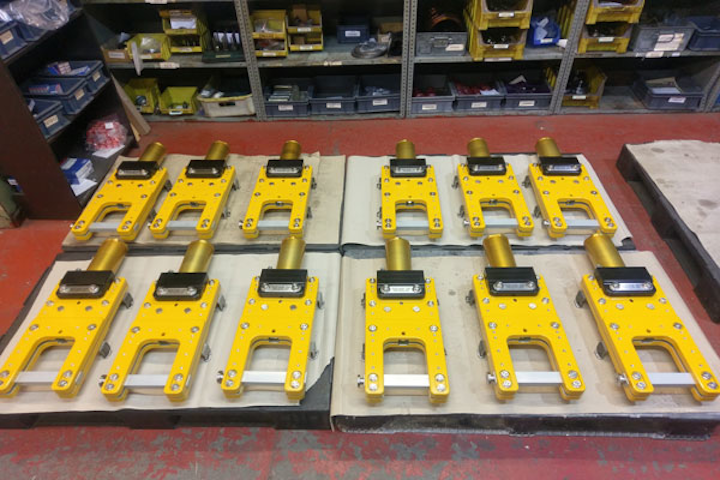 Offshore staff
ACCRINGTON, UK – Cutting tools specialist Allspeeds has supplied marine salvage contractor Resolve Marine with 12 softline Webtool cutters for a decommissioning project offshore Mumbai.
The 127-mm (5.3-in.) cutters will be positioned on fiber rope, soft eye slings, and activated simultaneously to complete scuttling of a jacket leg.
During decommissioning, the jacket leg will be lifted by a barge via 12 chain tensioners attached to the softlines. It will then be suspended horizontally with the softline slings arranged in two groups of six along two of the jacket's four legs.
The Webtool cutters are designed to be attached to the softlines either subsea or topsides on the vessel, as required. Once the jacket leg is moved into place, the softlines will be cut simultaneously, powered by a diesel-powered, hydraulic power pack on the salvage vessel.
During suspension from the rigging, each cutter's anvil will be opened while the line is positioned in the cutter. Once in position the anvil will be locked shut in preparation for the cut.
The Webtool systems will be used to cut 76-mm (3-in.) dia. Dyneema softline rope.
06/09/2017