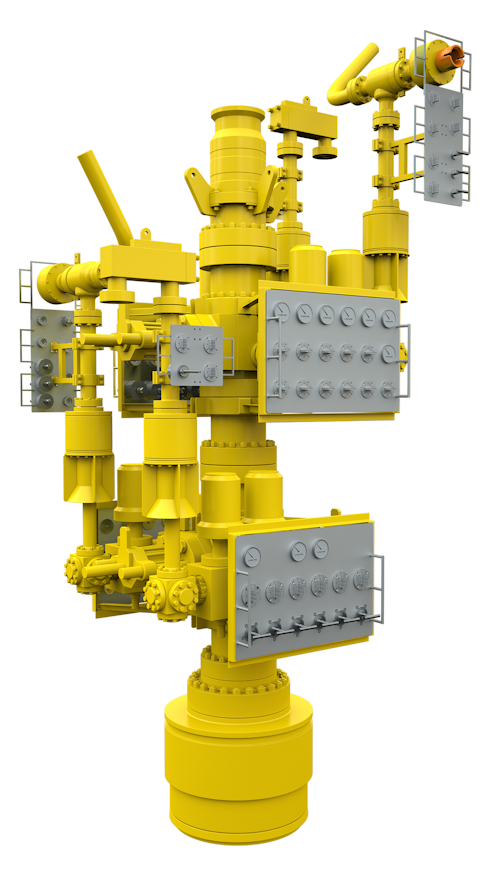 (Courtesy Wild Well Control)
Offshore staff
HOUSTON – Wild Well Control has added a 10,000 psi-rated (689-bar) capping stack to its WellCONTAINED subsea containment equipment.
The new stack, rated to water depths of 10,000 ft (3,048 m), will be on standby to supporting subsea well control incidents offshore northern Europe.
According to the company, its modular design facilitates deployments from crane vessels or drilling rigs. It will be available to operations in the North Sea, Baltic Sea, Celtic Sea, Irish Sea, Norwegian Sea, Barents Sea, and the North Atlantic region, including western Ireland and the UK.
The company will stage the stack and its associated equipment in a ready-to-deploy state from Sept. 1 onwards at its Montrose facility south of Aberdeen, where it will also be on display on Sept. 5 to coincide with SPE Offshore Europe.
The full subsea well intervention systems include subsea capping stacks, debris removal shears, hardware kits for the subsea application of dispersant and inhibition fluids, and other ancillary equipment.
08/22/2019