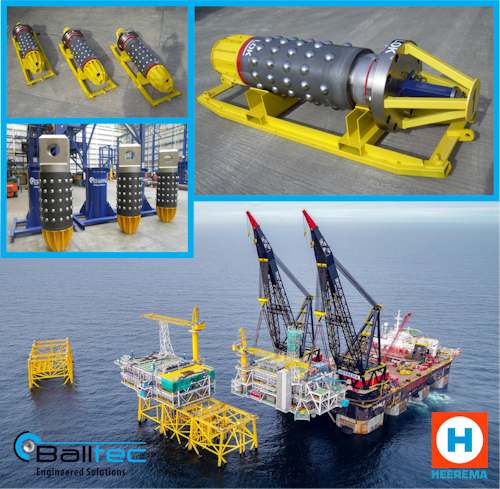 (Courtesy Balltec)
Offshore staff
MORECAMBE, UK – Heerema Marine Contractors Nederland has contracted Balltec to support decommissioning and removal of a platform with conductors in the North Sea.
Balltec will supply 18 LiftLOK ball and taper lifting connectors to lift 30-in. diameter conductors during removal of a jacket in a single lift operation by the heavy-lift vessel Sleipnir.
The vessel will then transport the jacket and conductors suspended in its cranes to a decommissioning yard.
Balltec's connectors, rated to a safe working load of 76 mT, are due to be delivered next March. Offshore operations should follow during summer 2020.
08/15/2019