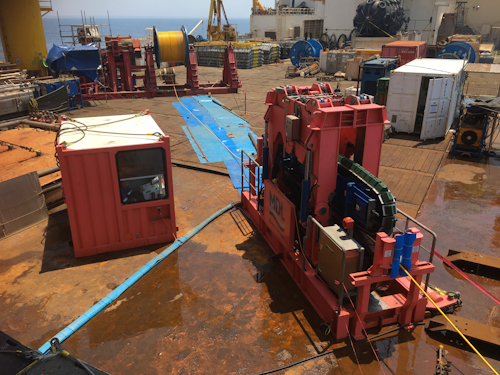 Maritime Developments
Offshore staff
ABERDEEN, UK – Maritime Developments (MDL) has concluded a maiden cable lay project offshore Mexico.
The company's modular tensioning spread, featuring the MDL TTS-2/140 Series Tensioner, was used for the installation of a 25-mm fiber optic cable on Eni's Amoca/Miztón project in block 1.
The project was completed in cooperation with MDL's Mexico-based partner, Frontera Offshore, and with its US-based partner, Delmar Systems.
This was the first project in Mexico to use a portable flexlay spread to install a shallow-water cable.
06/17/2019