Hovercraft service may be extended to Amazon swamp region
Hoverline's first operation transporting crew to and from offshore platforms by hovercraft is up and running offshore Brazil.
Jul 1st, 2008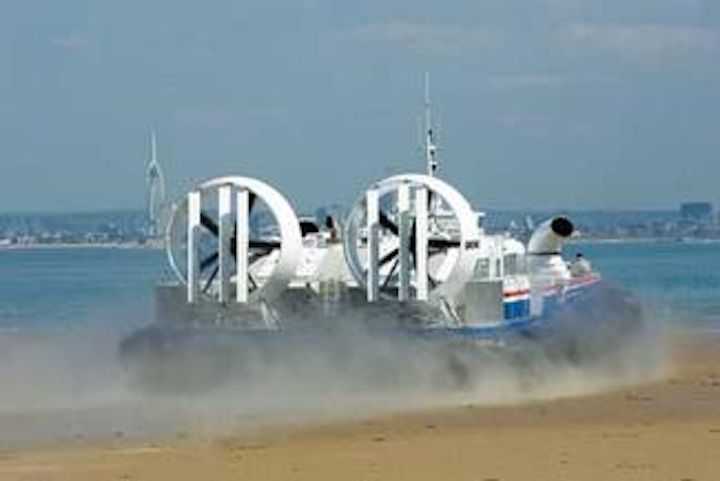 Hoverline's first operation transporting crew to and from offshore platforms by hovercraft is up and running offshore Brazil. The customer, Petrobras, is now looking into further applications of this mode of transport, and other oil companies are showing serious interest in this transport solution, leading to Hoverline receiving on average one inquiry a week, according to managing director Peder Silfverhjelm.
The service for Petrobras, which came into operation in February, involves transferring crew to a number of platforms, mainly unmanned wellhead installations, off the coast of Sergipe in northeast Brazil. The service, which operates out of a newly constructed base at Aracaju, usesEagle, a PAP1-300 hovercraft with capacity for 52 passengers and 12 metric tons (13.23 tons) of equipment.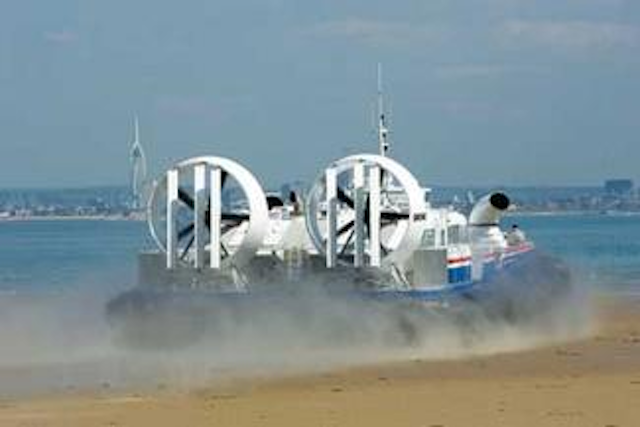 Hoverline's hovercraftEagle is now in service transporting Petrobras crews to and from offshore platforms from a base in Aracaju.
Click here to enlarge image
Traveling at a speed of around 35 knots,Eagle is able to reach the platforms, located between four and 15 nautical miles from the base, much faster than the crewboats previously used.
After a trial period required by Petrobras to demonstrate that the service works as claimed, Hoverline is now preparing to expand operations by deploying two new craft out of Aracaju. These are AP-188 units acquired from the Cuban government which have been outfitted in the Bahamas. They were due to be shipped to Brazil by heavy-lift vessel around mid-year.
The new craft will provide an improved service, offering greater passenger capacity – the larger unit can carry up to 150 passengers – and an average speed of around 40 knots. They will also be able to operate in wave heights of 2 m (6.56 ft), compared with 1.2 m (3.94 ft) forEagle.
Each craft will be fitted with a specially designed crew transfer unit (CTU), a combined docking boom and gangway which hook onto the host platform by means of an electronic magnet with a 9.5-metric ton (10.47-ton) pulling load.
Petrobras has expressed interest in deployingEagle to transport materials for an LPG pipeline it is planning to construct in the Amazon rain forest. This work involves traveling over swampy areas presenting difficult passage to boats and barges.
Operators elsewhere have also shown keen interest in the advantages of crew transfer by hovercraft, which are best suited to benign sea conditions in areas close to the equator. Silfverhjelm is hopeful of signing a significant new contract this summer.
For more information contact Peder Silfverhjelm, Hoverline. Tel +46 8 506 121 71, fax +46 8 506 121 01,info@hoverline.se, www.hoverline.se