Svenska targets Nigeria for short-term production boost
Acquiring a package of assets from Occidental last year has strengthened Svenska Petroleum Exploration's position in West Africa.
Oct 1st, 2008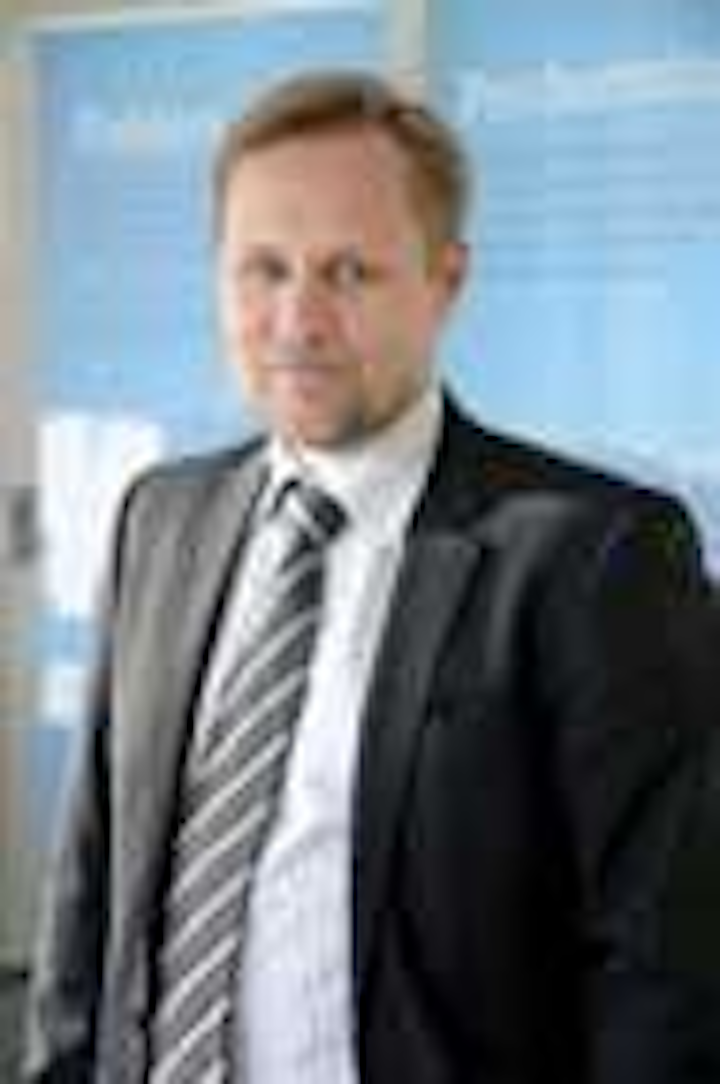 Nick Terdre - Contributing Editor
Acquiring a package of assets from Occidental last year has strengthened Svenska Petroleum Exploration's position in West Africa. The company is also looking to drill the Dalders prospect in the Baltic Sea, which could turn Sweden into an offshore producer.
Svenska is wholly owned by Saudi investor Sheikh Mohammed Al-Amoudi, Sweden's largest private investor. In 2007 the non-listed company had gross production of 10,120 b/d of oil, turnover of $283 million, and pre-tax profit of $87 million.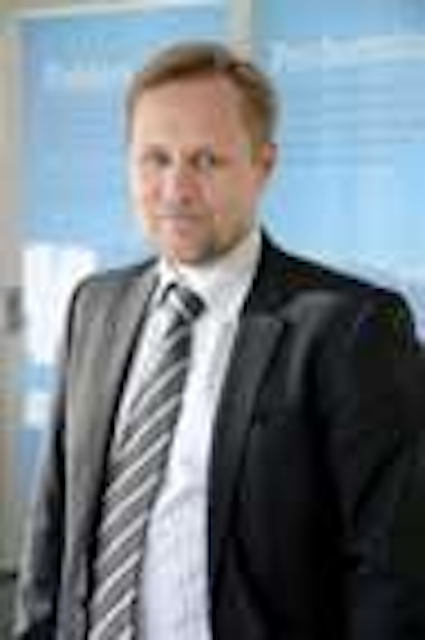 Fredrik Öhrn, president and CEO of Svenska Petroleum.
Click here to enlarge image
Two years ago Svenska adopted a strategy of doubling production in five years, says president and CEO Fredrik Öhrn, and in the process replacing its tail-end production interests with exploration and development assets of longer-term value.
The Occidental deal, which included assets in Nigeria, Angola, and Guinea Bissau, was an important step in this direction. In Nigeria, Svenska now has a 20% stake in license OPL 214 which contains the Uge discovery, operated by ExxonMobil. The field, in around 1,200 m (3,937 ft) of water southeast of Shell's Bonga, contains an estimated 200 MMbbl of oil.
Two wells with side tracks have been drilled, and the reservoir is well defined, according to Öhrn. The partners have sought development approval to bring the field on stream in 2013/14 through a leased FPSO – SBM'sFalcon – which has already worked for ExxonMobil in Nigeria. Peak output will be 65,000 b/d.
Svenska also has a 30% stake in OPL 244, an ultra deepwater block operated by Eni with water depths of up to 3,000 m (9,842 ft), containing two non-commercial discoveries. Other prospects have been identified for drilling.
Further potential
In Angola the company has secured via Occidental a 30% interest in Maersk-operated blocks 8 and 23. It already had a 6.25% share of two Total-operated fields – Copi/Pambi in block 3/85 and Oombo in block 3/91.
In Guinea Bissau, the company has a 55% holding in blocks 2, 4a, and 5a, where it has become operator. There is a discovery in block 2, although this is currently considered marginal, says Öhrn. Other prospects will be followed up in this geologically complex area, where salt diapirs are present.
Prior to the Occidental acquisition, Svenska was established in West Africa, its main asset being a 27% stake in the CNR-operated Baobab oil field off Côte d'Ivoire. Baobab, in 1,500 m (4,921 ft) of water, came onstream through an FPSO in 2005, producing over 55,000 b/d at peak before heavy sand production from the poorly consolidated reservoir hit output.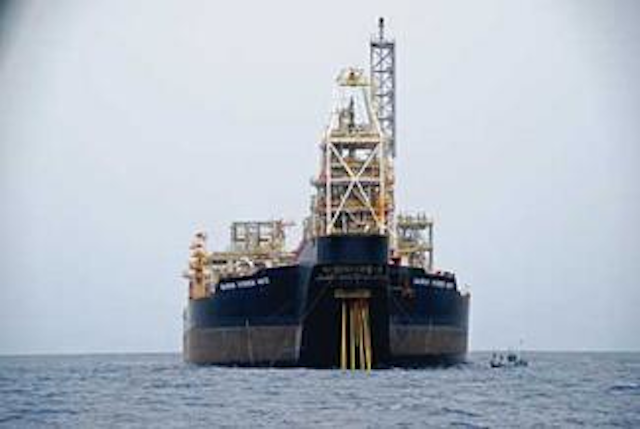 The deepwater Baobab field off Côte d'Ivoire – produced through this FPSO – is Svenska Petroleum's major producing asset in West Africa.
Click here to enlarge image
This year, CNR has brought in the semisubmersibleNoble Homer Ferrington to drill three new producers and two side tracks in existing wells on the field. Gravel packs will be installed in the new wells. The aim is to restore production back above 40,000 b/d, says Öhrn. The first new well is due on stream this month.
Svenska also looks forward to drilling the Dalders prospect in the Baltic. Dalders could contain up to 350 MMboe, says Öhrn, who estimates a 30% chance of success. The company is the main owner, being the sole licensee on the Swedish side and holding 90% of the adjoining Latvian license.
The company has an option on Dolphin's semiByford Dolphin to drill two exploration wells, but it has yet to secure the go-ahead from the Swedish authorities, and the rig option will disappear if approval does not come through soon. Svenska already has spent around SEK 350 million ($498 million) on acquiring 2D seismic data over the prospect. The possibility of a substantial oil and gas discovery has caused a lot of excitement in Sweden, which has yet to yield a commercial offshore hydrocarbon discovery.
In the North Sea, Svenska has moved to re-orient its portfolio. It has sold its remaining interests on the UK shelf, comprising 6.45% of Maersk's Janice field and 1.55% of Shell's Nelson (1.66%).
In Norway, it found a buyer for its 15% interest in BP's Ula field, but the sale was recently pre-empted by Ula partner Dong. However, Svenska intends to strengthen its position in the Norwegian sector, says Öhrn. It intends to bid for frontier acreage in the 20th licensing round, with applications due by November.
The company, with technical expertise concentrated in its Oslo office, owns 25% stakes in four exploration licenses operated by StatoilHydro in the Norwegian North Sea. These are in blocks 30/11 and 25/1, 2 and 3, close to the Frigg field. Two commitment wells should be drilled in the next few months.
By the time Uge comes onstream in 2013/14, Svenska should be producing around 25,000 b/d. To secure its growth target, it needs a further production base elsewhere. It is looking closely, for example, at Somaliland, the northern part of Somalia which seceded from the rest of the country in 1991. Somaliland has yet to be internationally recognised, but the area is peaceful and the government is planning a licensing round. In preparation, Svenska has participated in an aeromagnetic survey over parts of the country.
Russia is also in the company's sights. "We've been active there in the past and wouldn't be shy to go there again if it made sense," says Öhrn.