But, 50-year-old Port Fourchon is certainly not complaining
Jim Redden
Determined to corner the lucrative banana trade, Louisiana Gov. Jimmie Davis on July 7, 1960, put his signature to Act 222 that created the Greater Lafourche Port Commission, and with it, Port Fourchon.
Louisiana Gov. Jimmy Davis signs Act 222 on July 7, 1960, to create the Greater Lafourche Port Commission and, in turn, Port Fourchon. Looking on, from left, are State Rep. Woolen Falgout, State Sen. A.O. Rappelet, and State Rep. Dudley Bernard.
Over the next 50 years, the banana bonanza never materialized as most boat captains opted to unload their fruity cargo farther east in Biloxi, Mississippi. Nevertheless, you'd be hard-pressed to find anyone in Port Fourchon bemoaning the monopoly lost, for the consolation prize has eclipsed by several magnitudes any banana revenue. It also propelled what once was an isolated backwater, popular only with weekend anglers and duck hunters, into what is unquestionably one of the nation's most indispensable pieces of waterfront.
According to the latest federal estimates, upwards of one-fourth of the US domestic oil supply and nearly 90% of its offshore gas production flow through what is known as "The Gulf's Energy Connection" just over 100 mi (161 km) south of New Orleans. With the deepwater Gulf of Mexico as its backyard, Port Fourchon is the nucleus for nearly all of the flourishing drilling and production business in the outer fringes of the continental shelf. What's more, Port Fourchon also serves as the base for the Louisiana Offshore Oil Port (LOOP) that offloads from some of the world's largest tankers as much as 1.2 MMb/d, or 10-15% of all US oil imports.
"They could've added pineapples and several other fruits and wouldn't have come close to making up what they have gotten in oil and gas," 40-year port veteran Pat Pitre, vice president of family-owned supply boat company L & M Botruc Inc., says of the commission's original ambition.
Indeed, a study commissioned by the Louisiana Department of Economic Development and released in late 2008 disclosed just how vital this once insignificant port is to US energy security. The report concluded that any disruption of Port Fourchon operations would keep 18% of the nation's energy supplies out of the marketplace. That ominous assessment was driven home in August and September of 2008 when hurricanes Gustav and Ike slammed into southern Louisiana, temporarily shutting off production coming out of the port and keeping an estimated $7 billion in oil and gas from reaching consumers.
Still bullish on deepwater
The core of Port Fourchon remains the deepwater, which unlike other geographic drilling theaters, shows no indications of falling on hard times within the foreseeable future. Some estimates say that by the end of this year, the deepwater could account for nearly 80% of GoM oil production. The US Minerals Management Service (MMS) said that as of Jan. 25, 43 new projects in 1,030 ft to 8,850 ft (314 to 2,697 m) of water were undergoing either drilling or workover operations. It followed a similar report issued in early 2009, which showed 33 deepwater wells being drilled, along with another 59 "pending." Factoring in the 135 deepwater fields already developed at the time, the 2009 report documented nearly 230 deep and ultra deepwater projects in need of products and services, not including the projects under way this year.

A tanker off-loads imported crude at the Louisiana Offshore Oil Port (LOOP).
"Our saving grace is the deepwater," says Karl Boffanie, manager of long-time port tenant John W. Stone Oil Distributor Inc. "If anyone doubts the value of the deepwater all they have to do is look at the price of oil after Katrina and these other hurricanes when the port was shut down for a while."
Despite the healthy outlook for the deepwater, Port Fourchon has not been entirely immune to the economic downturn that brought with it a sharp decline in drilling and production elsewhere in the country. The shelf earlier became a virtual dead zone for drillers, and even some companies involved directly with servicing and supplying the more prosperous deepwater market have been proceeding a bit more cautiously of late, says Chett Chiasson, who this year became only the second executive director in the history of the Greater Lafourche Port Commission. He replaced Ted Falgout, who after 31 years at the helm retired at the end of last year as the first executive director of the now 50-year-old port commission.
"We're having to deal with the economic downturn like everyone else," he says. "Companies are still coming in, but not at the same pace as before. But, we've recently seen interest pick up. Companies are drilling and they tell us that between 2011 and 2012 they'll be back to where they were."
Port tenants optimistic, expanding
L & M Botruc's Pitre agrees, saying that since the first of the year, signs have been encouraging. "We've seen an upturn over the last two to three weeks and that's a good sign. Normally, January's slow even in a good year."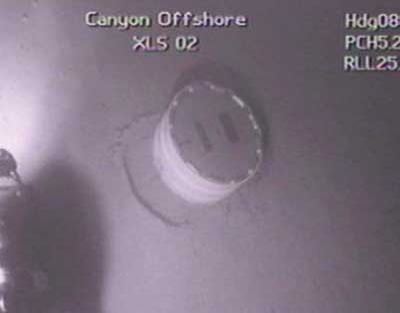 The 1971 (top) and current port commission boards.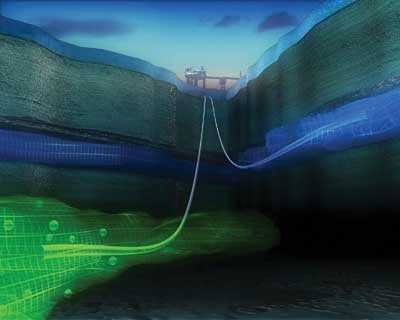 Pitre and others say that while they have not experienced any major upturn, they have not seen any signs of decline either.
"Business is steady," says Rene Melancon, Port Fourchon yard manager for mooring company Delmar Systems Inc. "We haven't seen any downfall at all and, in fact, we're seeing steady improvement."

New Executive Director Chett Chiasson
"Business hasn't been wide open, but it's been steady and really started picking up in December," says Al Graham, director of Marine Operations for the Central Division of USLL, which specializes in waste management.
"Somebody's drilling," adds Tyrus Smith, business development manager for Halo LLC, which provides wire rope, chains, slings, and related industrial equipment for the offshore. "Between Jan. 1 and Jan. 20, we've manufactured and sold 700 pipe slings." The same for Danos & Curole, which provides supplemental labor and related services for area operators and service companies. Nicole Williams says business in 2009 increased appreciably for the 63-year-old family-owned company, pointing specifically to a multi-year contract the company received recently to provide contract operations and maintenance personnel for all of BP's deepwater activities.

An anchor handling vessel undergoes work at the recently opened Edison Chouest covered dock in Port Fourchon.
"We've seen amazing growth the past year," she says. "The deepwater remains strong and now it looks like drilling on the deep shelf may take off."
In response, and following the lead of its landlord, many port tenants, likewise, are expanding their operations. Bollinger Shipyards, for example, recently unveiled the first public dry dock in Port Fourchon; Cal Dive International has completed development of its Fourchon Marine Base; Offshore Cleaning Systems became the latest company to establish a port presence; and Hornbeck Offshore introduced the world's largest multi-purpose vessel, says Chiasson.
Mammoth Edison Chouest Offshore, which like the port is celebrating its 50th anniversary this year, also had a busy 2009 with the opening of its covered anchor handling dock. By far the port's largest leaseholder, Edison Chouest operates 165 supply vessels worldwide and services 41 rigs out of Port Fourchon, says Daniel LaFont, marketing manager. The company operates the C-Port I and C-Port II covered facilities and last summer opened its three-slip covered dock. The facility, which has lifting capacity for 9,950 tons, comprises two wet and one dry dock. "We can handle any size (anchor handling) boat in the Gulf," he says.
M-I SWACO, already the port's dominant supplier of drilling and completion fluids, intends to increase completion fluids capacity this year by 10,000 to 20,000 bbl at its HOS Port location, says the company's Port Fourchon Facilities Manager Ron Domangue. In addition, he says the company plans to introduce its automated boat and tank cleaning technology this year at its C-Port II location, one of five it operates within Port Fourchon.
Remarkable growth
It took nearly 20 years after its creation before the port went all out in major infrastructure enhancements that included roads and channel improvements. Since then, and despite the cyclical ups and downs of the E&P industry, the growth of Port Fourchon over the past 50 years has been nothing short of remarkable and, with its overseers seemingly locked onto a continual mode of expansion, it shows no sign of slowing anytime soon. The 700-acre Northern Expansion, in what at one time was a playground for duck hunters, is well under way, and when completed over the next decade or so, will more than double the port's developed acreage.
More than 125 service and operating companies, from multi-national conglomerates to private, home-grown enterprises, call Port Fourchon home and many, led by Edison Chouest, hold multiple leases. The soon-to-be completed Phase 1 of the Northern Expansion will provide operating space for more than 20 new companies, says Chiasson.
As for the first phase of the Northern Expansion, Chiasson says 3,000 ft (914 m) of bulkhead for Slip B was completed recently with an additional 1,000 ft (305 m) now under construction. With the completion of Slip B in 2011 and the newly completed Slip A, he says Phase 1 of the expansion will be complete.
A short time ago the commission received the necessary permits to begin dredging for the 2,000-ft-long by 700-ft-wide (610 x 213 m) Slip C, which essentially kicks off the second phase of the expansion. Pointing out that work began on slips A and B in 2000, Chiasson says the entire Northern Expansion project will take 10 to 15 years to complete.
While all that is in full swing, the new director says port officials continue to explore innovative ways to serve the tenants already there.
"We're constantly planning to do anything we can to further enhance our capabilities. For instance, we recognize that vessels are becoming larger so we're looking at deeper drafts to allow the industry to continue to expand here," he says.
Inauspicious beginning
All this is a far cry from the Port Fourchon of 1979 when Boffanie began working in what was basically an undeveloped swamp. Boffanie, who says he practically grew up around the port, recalls when the main artery was nothing more than a dirt road canopied by towering cattails, and the only business enterprise was fishing. "At that time, there was one dock and the only two (oil) companies here were Martin Fuel Distributors and Baroid Drilling Fluids," he says.
Schematic of future Port Fourchon expansion.
The same for Wayne St. Pierre, Fourchon facility manager for InterMoor Inc. "When I started here in the late '70s all we had basically was a gravel road and this whole area was used mainly for duck hunting. A few small banana boats would come in occasionally and there were the fishing companies, but that was about it," he says from what is now the central location for InterMoor's worldwide operations and home of the largest lift crane on the Gulf Coast, a behemoth capable of lifting 800 tons (726 metric tons).
The times they most definitely have been a-changing and many of those changes, ironically, came when the oilfield was mired in turmoil. In the early 1980s, the industry took a severe and prolonged nosedive with the price of a barrel of crude dropping to low single digits. With jobs harder to come by, service and supply companies considered every possible avenue to cut costs. More times than not, that avenue reached a dead end at Port Fourchon.
"Many of the service and supply companies had numerous, small facilities located all along coastal Louisiana so they could be close to the projects they were working on. They had to downsize and centralize their operations into one or two logistically advantageous locations. For many of them, Port Fourchon was chosen for their consolidated shore base," Chiasson says.
"While oil and gas suffered through a depression in the '80s, Fourchon actually experienced tremendous growth, as more and more support services companies set up their shore base operations here to take advantage of our strategic proximity to the current and future activities in the GoM.
"The port received a major boost in 1995 when the US Congress passed the Deepwater Royalty Relief Act that improved the economics of drilling in more than 1,000 ft (305 m) of water.
"Significant technological advancements were made to coincide with the timing of the passage of this act. Therefore, all the conditions were favorable for the rebirth of the drilling industry in the GoM. Fortunately for Fourchon the service companies realized there was no better place economically, environmentally, or geographically to conduct their operations than Port Fourchon.
"The passage of the deepwater royalty act created rapid expansion at the port. At that time, we had a 2000 to 2030 strategic plan that soon went out the window and we had to revise it upward."
In addition to the ongoing 700-acre Northern Expansion, since 1996 the available 500 acres created in the three-phased E-Slip development all were leased quickly and fully developed. "We really ramped up between 1997 and 1998 and by 2000, a third of the E-Slip had already been leased," Chiasson says.
Then came Hurricane Katrina in late summer 2005. As operators and service companies surveyed the wreckage the storm left in its wake, many once more turned their sights to Port Fourchon. "Many of these companies still had facilities in Cameron, Venice, and elsewhere along the coast and most of those were either destroyed or under water. Like everyone here, we had a mess to clean up, but sustained no major structural damage, so we were able to get back up and running fairly quickly. Several of those companies decided it would be more prudent to operate out of here."
"If you service the offshore oil and gas industry, this is the only place to be," says Offshore Cleaning Systems Corporate Asset Manager Michael Breaux, echoing what seems to be a universal sentiment among Port Fourchon tenants.
"Fourchon has really changed and the growth over the past 10 years has just been remarkable," adds Todd Hornbeck, chairman, president, and CEO of Hornbeck Offshore. "It offers the best value proposition for those of us operating in the GoM."
Airport also growing
The expansion has not been restricted to the port. The South Lafourche Leonard Miller Jr. Airport in neighboring Galliano, which came under the umbrella of the port commission in 2001, likewise is engrossed in expansion. Named Louisiana's 2006 Airport of the Year by the US Federal Aviation Administration (FAA), the airport early last year extended its main runway from 3,800 ft to 6,500 ft (1,158 to 1,981 m) to accommodate mid-size corporate jets. Airport manager Jason Duet says construction of a parallel jet taxi way is complete as is installation of sophisticated localized landing systems that rely on radio signals. He says the port commission also continues to look at developing an industrial park at its undeveloped 1,200-acre parcel that surrounds the airport.
This year, VIH Cougar opened its new hangar, which will serve as the base for its GoM air services operations, while Edison Chouest, which already operates one hangar, is looking at build another, Duet says.
"Traffic has increased steadily," Duet says. "In fact, between January 2009 and January 2010, we've seen a 19% increase in traffic and that even with us being closed two months for construction. We also have several tenants who've expressed interest in building at the airport."
If Davis and the other pioneers who laid the foundation for Port Fourchon could see what their once modest port had become 50 years after its founding, they undoubtedly would feel is if they had been transported into some parallel universe. And, considering where the port is today and where it is headed, anyone who still believes the administrators should have held steadfast to their original aspiration, would be looked upon here as being a bit, well, bananas.
The continuous advancements in deepwater oil and gas technology, coupled with the reserve projections for the GoM, indicate the activity currently ongoing at Port Fourchon will be sustained for the next 40 years, at least.
Once dead shelf showing signs of life
While deepwater is the primary focus in Port Fourchon, others say the shallow waters of the Gulf of Mexico shelf also are poised for a resurgence in drilling activity.

Stacked jackup drilling rigs may return to work if prospects improve for the shelf.
"We're finding that some companies are planning to go back and look again at some of the older wells that were drilled there. With the technology we have today, they can drill those wells even with current (gas) prices," says Greater Lafourche Port Commission Executive Director Chett Chiasson.
Many believe Fourchon would enjoy full employment if not for the rigs, boats, and workers idled by the free fall in deep shallow-water shelf drilling. That once dormant drilling arena may be in line for a rebound, thanks to a major discovery in January by Louisiana's own McMoRan Exploration Co. of New Orleans. Drilled to a depth of more than 28,000 ft (8,534 m) in 20-ft (6-m) of water some 20 mi (32 km) off the Louisiana coast, McMoRan's Davy Jones discovery is believed to hold from to 2 to 6 tcf of gas, making it one of the largest shelf discoveries in decades. Chaisson and others believe it could breathe new life into the once drilling dead zone.
"The deepwater is going well and continues to be very strong, but now we're seeing a lot of the shelf operators starting to pick up activity," says Daniel LaFont, Fourchon marketing manager for Edison Chouest Offshore.
Port, ROR work to save the coastline
A spate of shoreline-eating hurricanes in recent years and the sweeping expansion under way at Port Fourchon have combined to invigorate fears that the Gulf of Mexico is close to swallowing the southern Louisiana coast.

The non-profit Restore or Retreat and the Greater Lafourche Port Commission are working on initiatives to keep the Port Fourchon shoreline intact and open.
No one argues the scientific evidence that warns Louisiana is losing its coastal marshland at an alarming rate. The non-profit Restore or Retreat (ROR) advocacy group that counts among its members a number of operators and service companies, says the state is losing 25 to 30 sq mi (40 to 48 sq km) of wetlands every year, or more simply, marshland the size of an American football field every 30 minutes.
ROR and the Greater Lafourche Port Commission have joined to reverse that trend.
"Restore or Retreat and the port work together, directly and indirectly, on many coastal projects. For years, the Greater Lafourche Port Commission has consistently supported Restore or Retreat financially through a significant annual membership donation," says ROR Executive Director Simone Theriot Maloz. "We are working together on a number of initiatives today."
Her counterpart at the port commission, Executive Director Chett Chiasson, says commissioners have long recognized the environmental threat to expanded development and have taken steps to combat it. Every time the port literally creates land from the seabed for development, it gives birth to a similar amount of wetlands, he says.
"For example, for the 700 acres we are developing for the Northern Expansion, we also will create 700 acres of new marshland," Chiasson says, referring to the port-sponsored Maritime Forest Ridge project.
"Port Fourchon has been an industry leader when it comes to balancing their growth and the environment. The port has been consistent in beneficially using dredge material for decades, and a prime example of this is the Maritime Forest Ridge project," Maloz says. "This 6,000-linear ft (1829-m) ridge restoration project originated from the need of the port to expand to accommodate increased federal outer continental shelf energy activity. Going above and beyond the required mitigation, the project is envisioned to be 12,000 ft (3,658 m) upon completion and will provide a world-class birding habitat, increased hurricane protection, and serve as an educational and eco-tourism platform."
She adds ROR and the port also are involved in a number of marshland-saving projects, including, among others, one devoted to re-introducing freshwater into Bayou Lafourche and another aimed at diverting encroaching salt water from the GoM. Also underway is the $243-million US Corps of Engineers Caminada Headlands Project, a shoreline restoration initiative that is part of the Louisiana Coastal Area Study (LCA).
Taking hurricane evacuations to a new level
Port newcomer Offshore Cleaning Systems takes a unique approach to evacuating for a hurricane: Just pack up the whole kit and caboodle and move it out of harm's way.

With its modular design, the Port Fourchon headquarters of Offshore Cleaning Systems can be removed completely in the face of a hurricane.
Michael Breaux, corporate asset manager for the tank and vessel cleaning company, says within a matter of hours its entire Port Fourchon location can be cleared, leaving nothing behind, but a concrete slab. Owing to the company's uniquely designed 8- x 12-ft (2.4- x 4-m) modular office and warehouse, when a hurricane approaches the building can be disconnected simply by flipping corner bottom and top levers. Once the structure is detached from his support, a crane lifts it onto a trailer and hauls to a safe location until the all-clear is given to return.
"Once the roads are cleared and we are given approval to return, we can be up and running in 24 hours," he says, adding the site also is equipped with generators to keep it in operation if electricity is down.
Based in Abbeville, Louisiana, the 12-year-old company established a base in Port Fourchon last November.
More Offshore Issue Articles