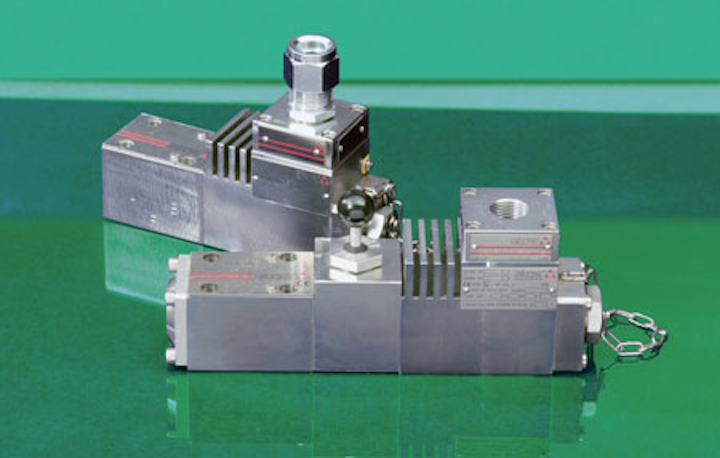 Atos designs and manufactures ex-proof stainless steel valves, which can withstand severe corrosive environments and low ambient temperature up to -60°C (-76°F). Applications include use with water-based fluids and pure water.
The company is also offering explosion-proof stainless steel solenoids with multi-certification markings ATEX, IECEx, and EAC for gas, vapors, and dust:
Gas group IIC, Conductive Dust IIIC, T° class up to T6/T85, with high protection level for explosive Gas (Gb) and Dust atmosphere (Db).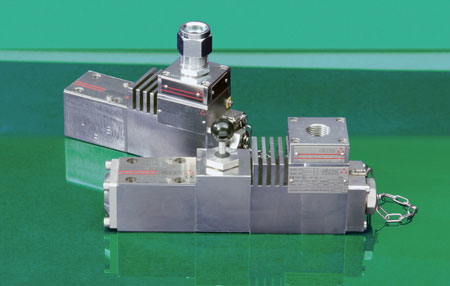 RL54/E stainless steel valve. (Image courtesy Atos)
In addition, UL certification is available:
cULus Listed according to UL1002 & CSA22.2 n°139 Group I Class C&D.
Atos' range includes leak-free poppet style or spool type, direct or pilot operated, and on-off or proportional solenoids, with standard 10 W or low consumption 3.5 W power supply.
They are designed to comply with demanding offshore and subsea conditions.