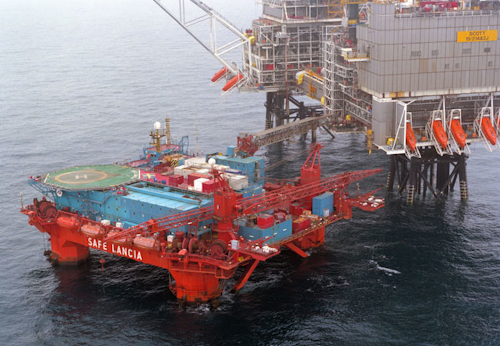 Offshore staff
LARNACA, Cyprus – Prosafe has decided to sell its accommodation semisubmersible Safe Lancia for scrapping, the fourth in its fleet to be sold for scrap since summer 2016.
The litigation process relating to conversion of theSafe Scandinavia into a tender support vessel between Westcon Yards and Prosafe Rigs continues, the company adds. The next major development will be a court mediation between the parties, scheduled for mid-March.
More positive developments are a new contract recently secured for theSafe Caledonia, and short-term extensions for the Safe Concordia, Safe Boreas, and Safe Zephyrus at market-adjusted rates.
These developments support Prosafe's view that that the offshore market is at or close to the bottom of the cycle, with a gradual recovery in demand and utilization likely from 2018 onward.
Falling reserve replacement ratios, lower break-even prices for oil company projects, apparent oil price stability, and the fact that spending by oil companies on maintaining offshore fields cannot be deferred indefinitely, are other causes for optimism, Prosafe believes.
02/09/2017