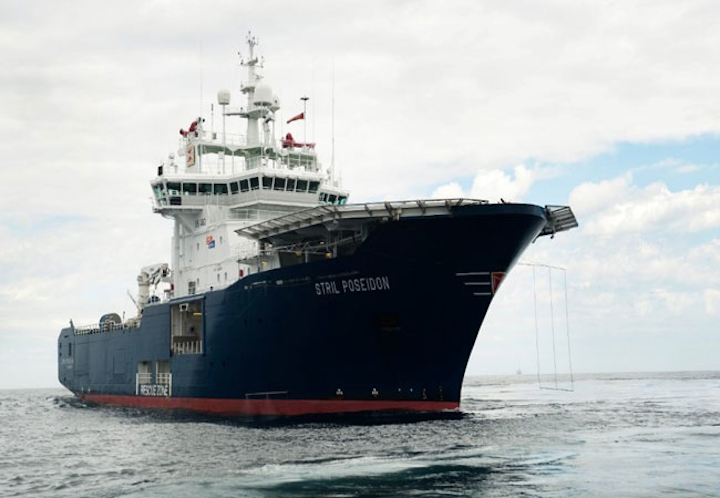 Offshore staff
STAVANGER, Norway – Statoil has awarded new seven-year contracts to two contractors for emergency response and rescue vessels (ERRVs).
Total value, including the associated five on-year options, is NOK2.7 billion ($322 million). The vessels are part of Statoil's area-wide emergency response on the Norwegian continental shelf (NCS).
Simon Møkster Shipping's vessels are the Stril Poseidon, Stril Merkur, and Stril Herkules. The new agreements take effect after their current contracts expire in July and December 2018.
Havila Shipping's contract for theHavila Troll will take effect when the current one expires this November. 
Statoil has a total of six ERRVs on the NCS, and one currently being upgraded to an adequate relief vessel, a 24-hour operations center at Sandsli, and five operative search and rescue (SAR) helicopters on the NCS.
The area emergency response vessels are fitted with two MOB boats, fire-fighting equipment, a minimum 110-metric ton towing capacity, and an emergency hospital. In addition, they carry oil spill response equipment such as oil booms and skimmers, with storage capacity for oil spill clean-up in accordance with NOFO requirements, oil dispersing equipment, a stern lifeboat recovery system, and a helipad.
Statoil says process fuel efficiency formed part of its evaluation criteria in these awards.
02/13/2017