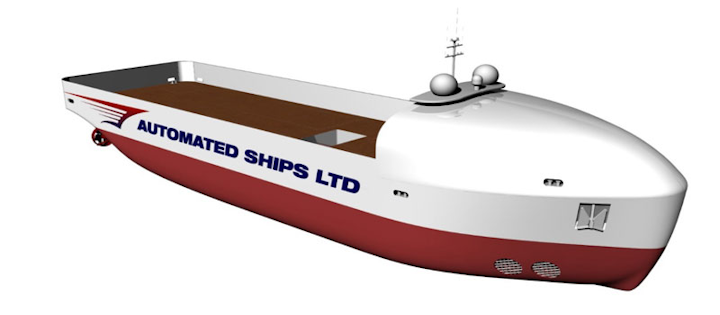 Offshore staff
MARSEILLE, France – Bourbon has a memorandum of understanding (MOU) with Automated Ships to support construction of an autonomous prototype vessel for offshore operations.
This would involve collaboration withKongsberg, the Hrönn project's main technology provider.
Bourbon will provide input to the development and design to operate safely in demanding offshore environments.
Under a second phase, the company will work with Automated Ships on financing construction of the prototype.
Hrönn is a light-duty, offshore utility ship servicing the offshore energy, hydrographic and scientific and offshore fish-farming industries.
It can also be used as an ROV and AUV support ship and standby vessel, providing firefighting support to a platform working in cooperation with manned vessels.
Automated Ships Ltd. has progressed the original catamaran design since launching the project last November, opting for a monohulled vessel of steel construction to provide greater payload capacity and flexibility.
Kongsberg will provide all major marine equipment, including systems for dynamic positioning and navigation, satellite and position reference, marine automation and communication.
Its K-Pos dynamic positioning, K-Chief automation and K-Bridge ECDIS and radar systems will be replicated at an onshore control center, allowing full remote operations of Hrönn.
Sea trials will take place in Norway's automated vessel test bed in the Trondheim fjord monitored by DNV GL and the Norwegian Maritime Authority.
07/11/2017