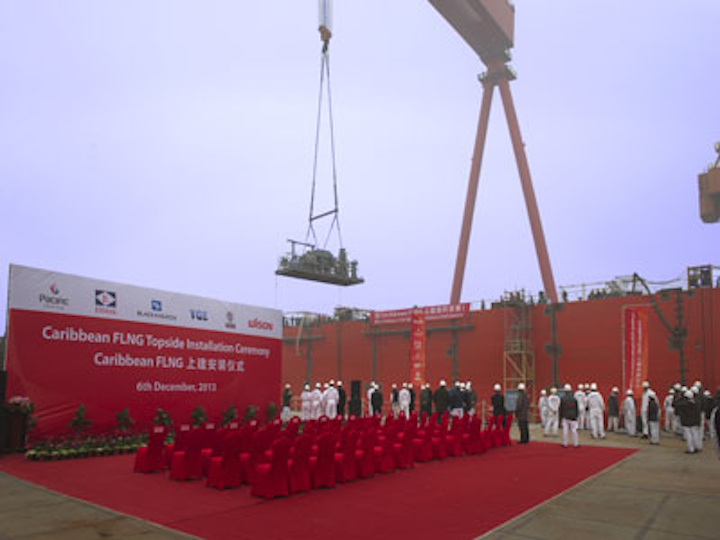 Offshore staff
SHANGHAI, China – Installation is under way in China of the topsides liquefaction equipment on the Caribbean FLNG project.
According to EPCIC contractor Wison Offshore & Marine, this will be the world's first floating LNG liquefaction and storage vessel (FLNG) in operation. Owner Exmar will operate the vessel offshore Colombia.
It comprises a non-propelled barge which will be equipped to convert 69.5 MMcf/d of natural gas into LNG (around 500,000 tons/yr) for temporary storage and export.
Thetopsides equipment will use Black & Veatch's PRICO technology to liquefy the gas.
Fabrication work for the project started late last year. In October, the three LNG storage tanks with a combined capacity of 16,100 cu m (568,566 cu ft) were installed in the barge hull, followed last month by installation of the barge deck.
The completed vessel is expected to enter service in 2Q 2015.
12/09/2013