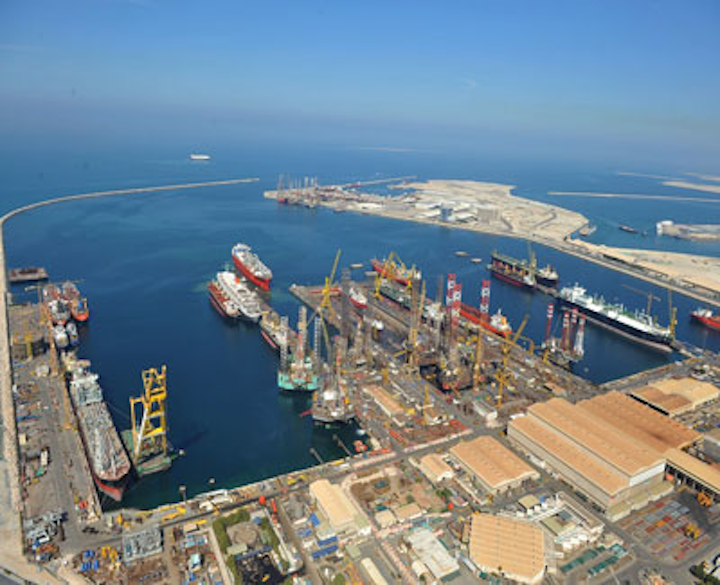 Offshore staff
DUBAI, UAE – Drydocks World is accommodating a record nine drilling rigs at its Dubai shipyard.
The rigs are from various parts of the world, and four more are scheduled to arrive soon.
Drydocks World has expanded its operation by establishing a dedicated division to focus on rig projects to meet client requirements.
Last year the company's rig and ship repair revenues rose by 9%, allowing it to surpass its projected profit target for 2014.
02/02/2015