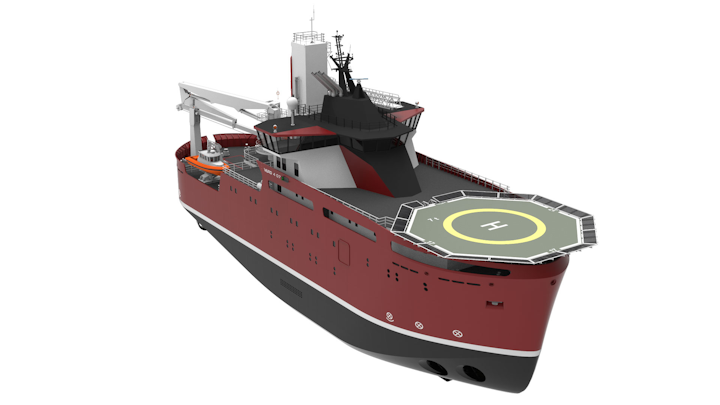 (Courtesy ABS)
Offshore staff
NEW ORLEANS – ABS granted the first approval in principle (AIP) to Vard for its design of a Jones Act service operations vessel (SOV).
The AIP addresses a customized version of VARD 4 07 US SOV design, with primary functions including accommodation, transferring technicians to installations, and storing spare parts and tools for operations in US offshore wind farms. 
According to Vard, the vessel is designed to be environmentally friendly with a focus on low fuel consumption and ease of construction.
The company said the design incorporates a hull form designed for all weather conditions which, together with the specified propulsion configuration, offers economical steaming, enhanced seakeeping abilities, and excellent station keeping performance.
The vessel is said to be optimized to reduce motions and accelerations in all degrees of freedom with the aim to increase operability and comfort. 
The vessel will have the ABS Class notations ✠A1, OFFSHORE SUPPORT VESSEL (WIND-SC), ✠AMS, ✠ACCU, DPS-2, HAB(WB.)
12/05/2019