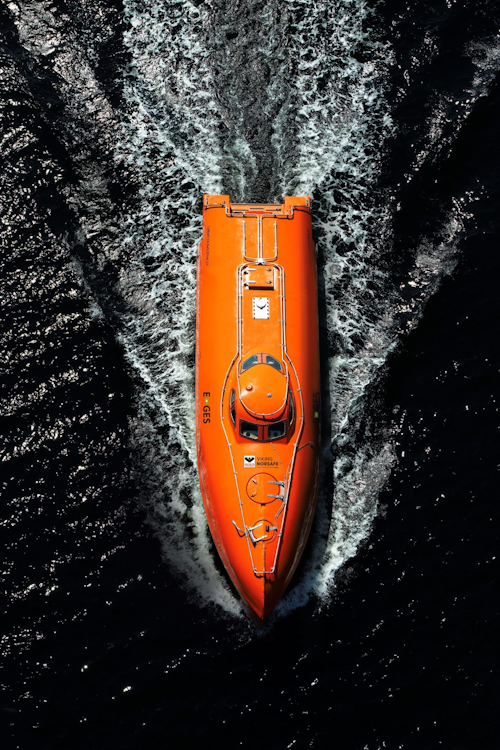 (Courtesy Viking)
Offshore staff
ESBJERG, Denmark – Kvaerner has ordered three Viking Norsafe E-GES 52 electric free-fall lifeboats and compatible davits for Equinor's Njord A platform upgrade project in the Norwegian Sea.
The initial order had been for diesel-powered lifeboats but was amended to specify these systems, based on their claimed performance, availability, and lower maintenance requirements. Viking's electric lifeboats are powered by 3x25-kWh batteries housed in waterproof cases with their own fire extinguishing systems and an electric motor, gearbox and ventilation system.
They are said to perform the launch phase of an evacuation at a higher sprint speed than lifeboats equipped with diesel propulsion, allowing quicker and safer evacuations of personnel away from the platform in an emergency.
Other claimed benefits are long-term cost savings achieved through reduced maintenance and remote monitoring capabilities, and improved comfort due to the absence of exhaust fumes, heat, noise and vibration caused by diesel engines.
The E-GES development, which complies with the DNV GL-ST-E406 standard, is undergoing final tests at Viking's ocean-access premises in Arendal, Norway.
12/03/2019