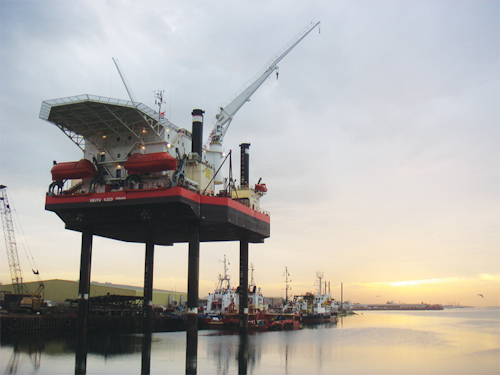 (Courtesy Gulf Marine Services)
Offshore staff
ABU DHABI, UAE – Gulf Marine Services (GMS) has won a four-year contract to provide offshore support to an unnamed NOC in the Middle East.
GMS will allocate a K-Class (Small) self-elevating support vessel for the campaign offshore the UAE, starting in January 2020.
The company has now secured 56% take-up of its fleet in 2020.
11/05/2019