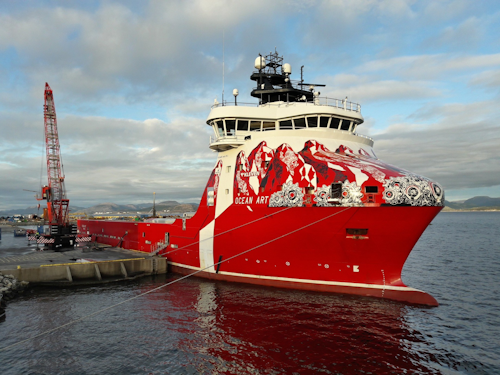 (Courtesy Atlantic Offshore)
Offshore staff
HELSINKI, Finland – Wärtsilä will supply and install two battery hybrid propulsion packages to Atlantic Offshore for two offshore supply vessels.
The Fitjar shipyard in Norway will equip the Ocean Star and Ocean Art vessels with the 746 kWh battery hybrid systems.
Wärtsilä designed both ships, each of which has the company's engines and its Low Loss Concept electrical systems.
The latter are said to reduce electrical losses and provide higher individual engine loads, resulting in improved fuel efficiency. Wärtsilä anticipates seamless integration of the hybrid battery upgrade with the control systems.
"In addition to saving fuel and reducing greenhouse gas emissions, the hybrid package will make the vessels more attractive to potential charterers," said Roy Wareberg, CEO of Atlantic Offshore. 
Following installation Wärtsilä will perform testing and sea trials of the systems. It expects to complete the project early next year.
10/11/2019