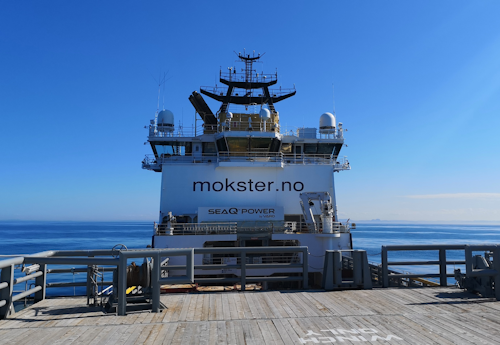 (Photo courtesy Vard)
Offshore staff
TENFJORD, Norway – Vard Electro has installed new energy-saving equipment on the 2015-built platform supply vessel Stril Barents for owner Simon Møkster Shipping.
During August, the dual-fuel vessel was equipped with Vard Electro's SeaQ Energy Storage System and SeaQ Shore Connection.
According to Vard, these measures will reduce fuel consumption and emissions for all the vessel's operating modes, while also enhancing redundancy.
Vard Electro's scope covered engineering, steel pre-fabrication, installation, integration, testing, and commissioning. Planning and installation were performed in co-operation with Simon Møkster Shipping, allowing installation to be completed without off-hire days for the vessel.
The Stril Barents will now receive the class notation "Battery Power" from DNV GL.
09/30/2019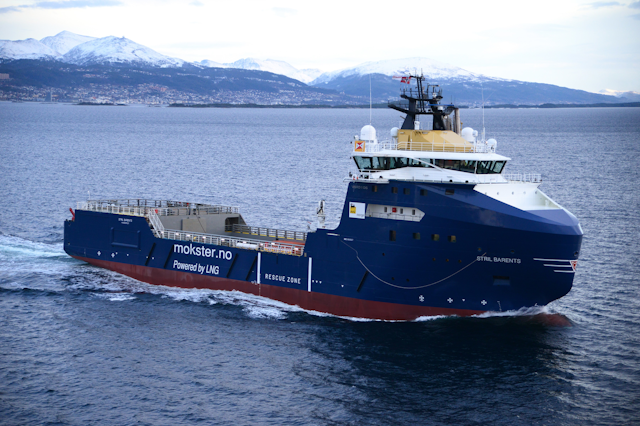 Vard delivered the Stril Barents to Simon Møkster Shipping in 2015.(Photo courtesy Valderhaug)