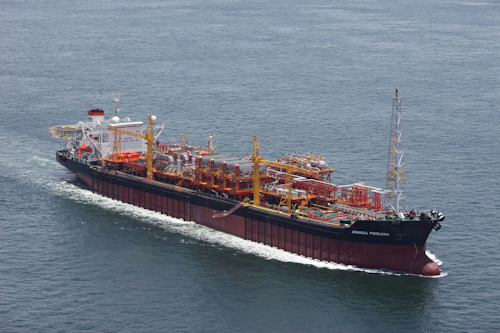 (Courtesy Bumi Armada)
Offshore staff
KUALA LUMPUR, Malaysia – Armada Oyo Ltd., a wholly-owned subsidiary of Bumi Armada Berhad, has agreed to sell the FPSO Armada Perdana to Century Energy Services Ltd. for $40 million.
CESL plans to redeploy the vessel to another field offshore Nigeria.
The FPSO Armada Perdana has been out of contract in Nigeria since its previous charterer, Erin Petroleum Nigeria Ltd., along with its parent company Erin Energy Corp., filed for bankruptcy under Chapter 11 of the US Bankruptcy Code in April 2018.
In 2009, Keppel Shipyard in Singapore converted the tanker Histria Crown to the FPSO Armada Perdana for Bumi Armada.
09/06/2019