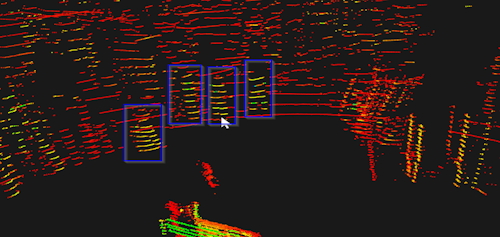 (Courtesy Seadrill)
Vision IQ uses a combination of LiDAR, advanced vision processing, and integrated high-powered edge computing to offer a method of identifying and predicting movements of people and equipment in the Red Zone.(Courtesy The Marsden Group)Offshore staff
LONDON and HOUSTON – Seadrill Ltd. has introduced Vision IQ for offshore drilling rigs, a next-generation AI-enabled safety technology, which monitors and provides advanced warning of potential risks in the Red Zone.
The Red Zone is the area of the rig floor where heavy drilling equipment operates and the risk of injury is the highest.
The new system combines artificial intelligence (AI), Laser Imaging, Detection and Ranging (LiDAR), and advanced edge computing technology to ensure safer and more efficient operations in the Red Zone for all the drilling contractor's offshore rigs and drillships.
Comparable to the use in autonomous vehicles, LiDAR technology surrounds the Red Zone of the rig to create a dynamically monitored environment, while the new system's AI technology allows real-time monitoring of the area using 3D visualizations.
According to the company, this holistic view enables users to pinpoint the exact position of crew members on the rig floor in relation to moving heavy equipment and provide advanced warning of potential hazards, thereby limiting scope for human error. The system is said to be engineered for offshore drilling and can be integrated into the rig's anti-collision system.
Vision IQ is a non-exclusive solution developed by The Marsden Group in conjunction with Seadrill.
The system was piloted on a Seadrill drilling rig under contract in the US Gulf of Mexico with an international oil company. It is expected to be deployed on 12 rigs by the end of 2020.
The drilling contractor said it plans to make the technology behind the new system available to its peers.
08/19/2019