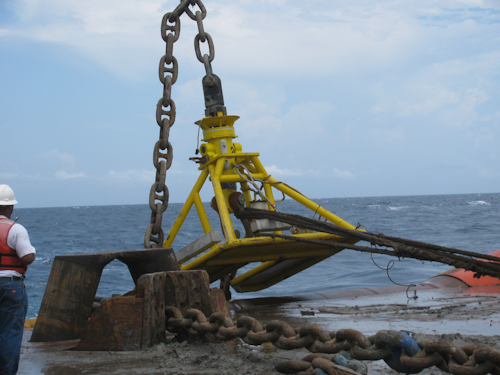 InterMoor
Offshore staff
SINGAPORE – InterMoor will manage installation of deepwater mooring systems for CNOOC's Liuhua 16-2 and Lingshui 17-2 floating production platforms in the South China Sea.
The Liuhua 16-2 turret-moored FPSO will be moored in 390-420 m (1,279-1,378 ft) of water in the Baiyun Sag in the Pearl River Mouth basin via nine suction pile anchors with chain-wire-chain legs.
The Lingshui 17-2 taut-leg semisubmersible FPU will be anchored in 1,220-1,560 m (4,002-5,118 ft) of water in the Qiongdongnan basin in the northern South China Sea using 16 legs (a 4 × 4 arrangement) featuring driven piles, chain, and polyester rope.
InterMoor's scope, awarded by CNOOC subsidiary COOEC, includes project management, review and verification of detailed designs, detailed installation methodologies and procedures, installation engineering, and offshore preparation and execution.
The company will manage the programs from its Singapore office, with engineers and the project director seconded to COOEC's office in Shenzhen, China, to work with the client, operator (CNOOC), and the subcontractors.
05/21/2019