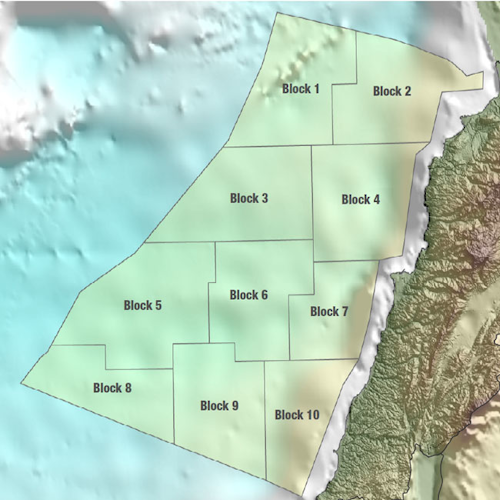 Offshore staff
BEIRUT, Lebanon – The Lebanese Council of Ministers has approved two decrees needed to complete the country's first offshore licensing round.
The first decree divides theLebanese Exclusive Economic Zone into 10 blocks and delimits their coordinates, while the second presents the tender protocol (TP) that defines the conditions for participating in the round, the criteria applied in the bids evaluation, and the model exploration and production agreement (EPA) that the state will sign with the successful consortium.

Late last month, the Minister of Energy and Water announced that based on a study by the Lebanese Petroleum Administration, blocks 1, 4, 8, 9, and 10 have been opened for bids.
Pre-qualified companies are invited to submit applications for these blocks on Sept. 15, 2017. Evaluations and the subsequent signature of the EPAs will follow on Nov. 15.

Under the new pre-qualification process, international oil and gas companies are invited to participate as potential operators or non-operators as per decree 9882/2013.
Companies already pre-qualified do not need to participate as long as they still meet the prequalification criteria.
The EPA provides companies with the right to explore for, develop, and produce oil and gas reservoirs offshore in Lebanon's Exclusive Economic Zone.
Those that sign the EPA are called right holders, and there must be at least three of them at all times. Right holders may explore for oil and gas during a five-year exploration phase, divided into two periods of three years and two years (extendable to 10 years with the approval of the Council of Ministers).
If the right holders discover oil or gas, they must appraise the commercial potential of the discovery, and if they conclude it is commercial, they must propose a development plan which, if approved, will be followed by a 25-year production phase, extendable by a further five years assuming the right holders agree to additional investments.

Right holders must pay royalties to the state, equivalent to 4% of the gas produced, and a varying percentage (5-12%) of the produced oil. A percentage (determined by bidding) of the oil and gas will be allocated to the right holders to reimburse their costs, with the remainder split between the state and the right holders.
Among other conditions, right holders must pay cash into a fund to ensure that facilities are properly dismantled after the reservoir is depleted, and must give preference to Lebanese goods and services in awarding contracts, with at least 80% of the employees Lebanese nationals.
This will entail a mandatory training program to ensure that Lebanese nationals occupy management, engineering, and other professional positions.
02/08/2017