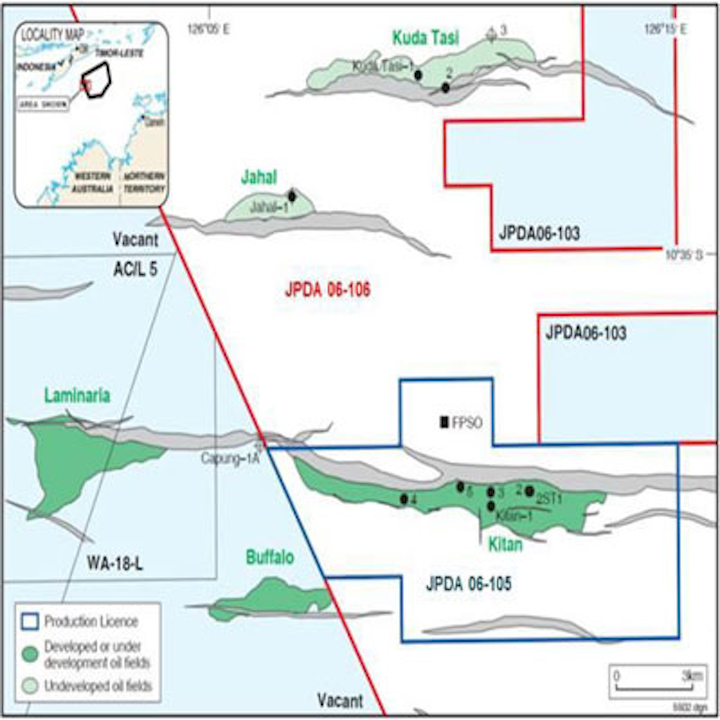 Offshore staff
KUALA LUMPUR, Malaysia – Hibiscus Petroleum subsidiary Timor Hibiscus has agreed to acquire Talisman Resources (JPDA 06 105) Pty for $18 million.
The latter, owned by Talisman Energy, has assets that include a 25% stake in the Eni-operatedKitan oil field in the Bonaparte basin within the Australia-Timor Leste Joint Petroleum Development Area (JPDA), 550 km (342 mi) northeast of Darwin.
Kitan, which started production in 2011, has been developed via a subsea production system with three wells tied back to theFPSOGlas Dowr, delivering around 10,000 b/d of oil. Analysts Wood Mackenzie estimate remaining reserves at 17 MMbbl.
Hibiscus says the partners, including INPEX, are reviewing numerous infill drilling and additional well tieback opportunities.
06/23/2014