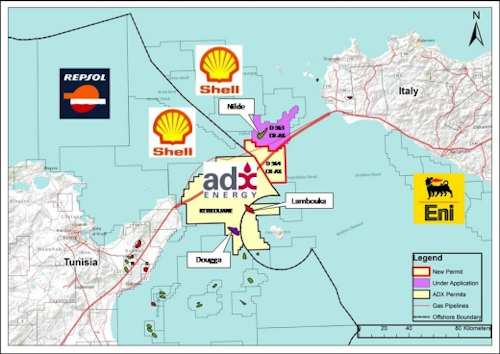 Offshore staff

WEST PERTH, Australia – ADX Energy Ltd. says the award of offshore exploration permit d364C.R.-.AX offshore Italy is complete.

The permit abuts ADX's offshore Tunisian Kerkouane permit, and another adjacent tract, d363C.R.-.AX, is under permit application by ADX. ADX plans to start evaluation of the license with seismic data purchases, seismic acquisition, and dependent on further studies, the drilling of a first well.

Previous exploration in the Pantelleria and Kerkouane permits has identified a number of prospects and leads as well as prospective new hydrocarbon fairways. Recently acquired geophysical data confirms this interpretation, said ADX. These highly prospective fairways trend into the offshore areas covered by the new permit.
07/18/2011