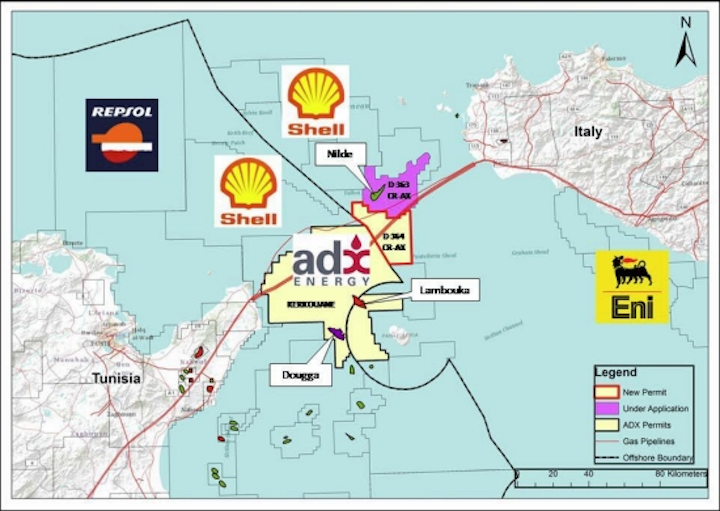 Offshore staff

WEST PERTH, Australia – ADX Energy Ltd. has agreed to buy back from Carnavale Resources Ltd. a 20% interest in the Lambouka prospect of the Kerkouane Permit offshore Tunisia.

ADX then will hold 50% interest in the Lambouka. ADX holds a 100% interest in the remaining Pantelleria license area and the Kerkouane Permit area. ADX operates all licenses and recently announced the award of 100% equity interest in the adjacent offshore exploration permit d 364 C.R-.AX in Italian waters.
Under the agreement, Carnavale will pay ADX $765,000 for past joint venture costs, and ADX will issue Carnavale more than 11 million shares. Ifdrilling done in 2010 results in production, ADX will pay Carnavale two staged payments of $1 million each.

08/12/2011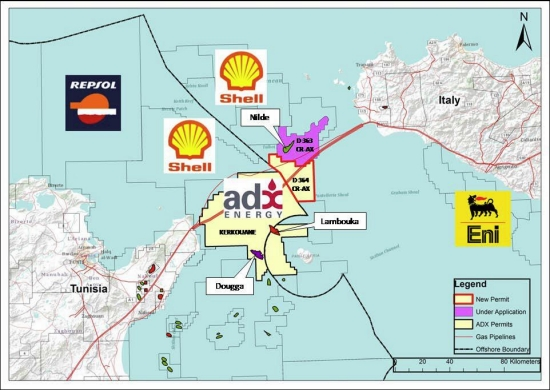 Lambouka is located approximately 70 km northeast of onshore Cap Bon in the Sicily channel. The Dougga gas condensate discovery is located approximately 22 km south-southwest of Lambouka.