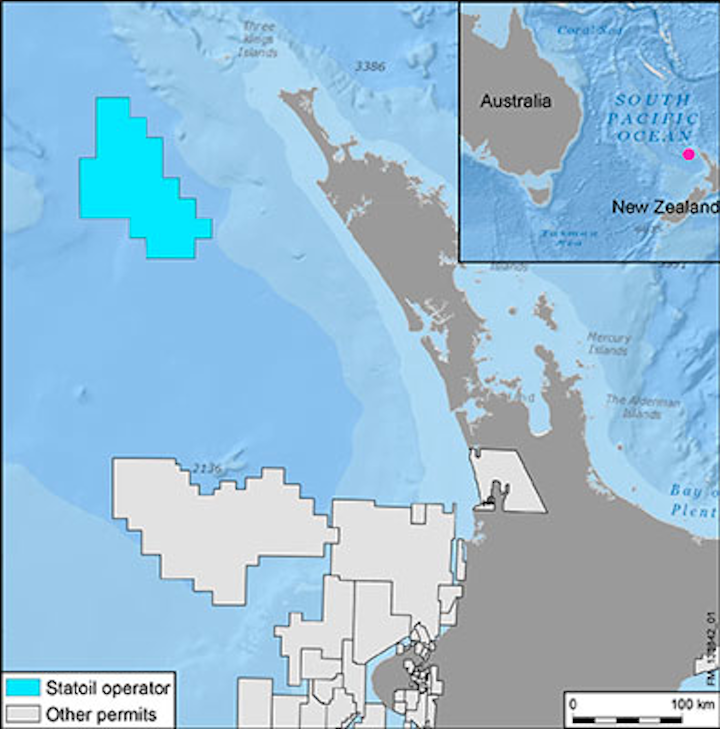 Offshore staff
STAVANGER, Norway – Statoil has been awarded a 100% interest in an exploration permit offshore New Zealand under the country's Block Offer 2013 round.
The 10,000-sq km (3,861-sq mi) concession is in the Reinga-Northland Offshore Release Area, around 100 km (62 mi) west of the North Island, in water depths ranging from 1,000-2,000 m (3,281-6,562 ft).
Within the first three years, Statoil plans to acquire new 2D seismic data and commission a multi-beam seafloor survey with selected core samples. Following an analysis of the data, the company will decide on further steps.
12/05/2013