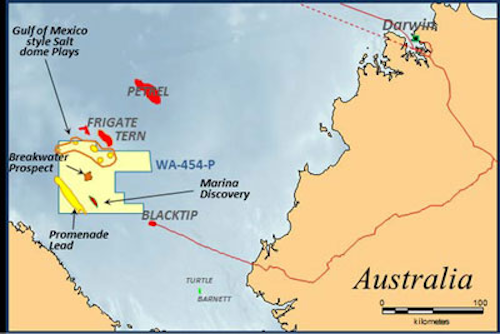 Offshore staff
MELBOURNE, Australia – The National Offshore Petroleum Titles Administrator has approved an application by the partners in the WA-454-P permit offshore Western Australia to extend their exploration program.
According to MEO Australia, this extends by six months Permit Year 4 (currently ending June 8) to provide further time for additional pre-stack depth migration data reprocessing. It also allows the partners to defer their well commitment from Permit Year 5 to Permit Year 6 ending in December 2017.
Results from the seismic should allow further de-risking of theBreakwater-1 exploration well, now scheduled for Year 6.
04/21/2015