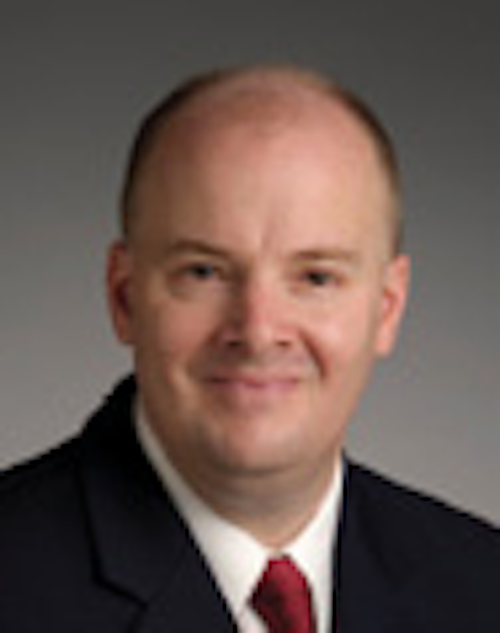 | | |
| --- | --- |
| | Bruce Beaubouef Houston |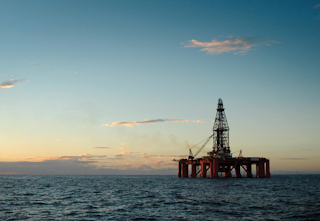 Lease Sale 250 was expected to include all available unleased areas in federal waters of the Gulf of Mexico. (Courtesy BOEM)
All eyes on 'largest offshore lease sale in US history'
The results of Lease Sale 250 in the US Gulf of Mexico are being eagerly anticipated by the offshore industry, regulators, policy makers, and governments and communities along the US Gulf Coast.
Lease Sale 250 – billed as the "largest lease sale in US history" – was scheduled to be held on March 21 in New Orleans. The results of the sale were not known at press time, but the Interior Department was expected to offer 77.3 million acres offshore Texas, Louisiana, Mississippi, Alabama, and Florida for oil and gas exploration and development.
The lease sale is a key part of President Trump's 'America-First Offshore Energy Strategy,' and was expected to include all available unleased areas in federal waters of the Gulf of Mexico. This includes about 14,776 unleased blocks, located from three to 231 miles offshore, in the Gulf's Western, Central and Eastern planning areas in water depths ranging from nine to more than 11,115 ft (three to 3,400 m).
While the results of the sale were not known at press time, there has been a sense of foreboding among some industry observers leading up to the sale. A number of analysts and commentators have expressed concerns that if the results of the lease sale proved to be disappointing, it would underscore the lethargy of E&P in the Gulf of Mexico – instead of turning it around.
Commenting on expectations ahead of Lease Sale 250, Mfon Usoro, Wood Mackenzie Gulf of Mexico Research Analyst, said: "While the lease sale could be the beginning of a slow recovery after consistent declines in past bidding activity, we expect levels for this round to be only slightly higher than the last. Despite the GoM's highly competitive fiscal terms, the region faces considerable competition from Brazil's prolific presalt basins and lower-cost oilfields in Mexico that will undoubtedly put a cap on capital spend in lease acquisition."
Economics in the Gulf of Mexico have improved substantially, WoodMac says, due to rising oil prices, reduced supply chain costs, and a recent reduction in corporate taxes. Moreover, the pending reduced royalty rates for offshore oil and gas leases in US waters should make the Gulf of Mexico all the more attractive to companies looking maximize scarce capital resources.
In an effort to raise interest from oil companies in new offshore drilling ventures, the Trump administration cut the royalty rate that the federal government will charge on some of the shallow-water tracts to 12.5% for both the August and upcoming March 21 sales. Deepwater leases will still carry the longstanding 18.75% rate in the March 21 lease sale.
But a federal advisory panel has recommended cutting the rate to 12.5%, the lowest rate allowed by law, on all offshore leases on all leases going forward. That recommendation is now before Interior Secretary Ryan Zinke.
"Recent events and previous successful strategies will influence the dynamics of Lease Sale 250," Usoro added. "We expect bidding activity to be influenced by infrastructure-led opportunities and prospective geology and anticipate a high number of bids on blocks adjacent to recent Jurassic discoveries, such as Ballymore, and blocks near Whale in the Western GoM. In addition, relinquished and expired blocks with previous discoveries could attract interest from smaller companies with an appetite for lower risk projects."
Traditional players such as Shell and Chevron are likely to lead the pack, WoodMac says. Total is also expected to make a strong showing as the company rapidly builds its GoM position. Smaller private equity-backed companies will continue to take advantage of low competition and expand their footprint. As part of the overall changing corporate landscape in GoM, shelf players could slowly move into deepwater to seek meaningful growth opportunities.
But the 77-million-acre sale may not shake off the offshore oil industry's three-year slump. With oil prices hanging below the $65/bbl mark and plenty of appealing prospects in the shale fields of Texas and the Dakotas, analysts and industry observers suggested that interest in this round of lease sales will not differ dramatically from a similar auction in August that yielded disappointing results.
Oil industry analysts say that cutting royalty rates would alter corporate calculations of potential risks, but were skeptical that rate changes would fundamentally alter industry interest in the Gulf of Mexico. Most oil companies are going to approach potential Gulf of Mexico projects relatively conservatively, analysts say, but applying a "stress-test" on any new offshore leases to ensure at least modest profits, even if oil prices drop further in coming years.
But oil prices are not the only thing driving investment decisions for large, multi-national oil companies. Most want a diversified portfolio of projects, says Brian Youngberg, a senior energy analyst for the investment firm Edward Jones. As quoted in The Advocate (Louisiana), Youngberg said that although large operating companies have invested significantly in shale fields, they "don't want to put all their eggs in one basket. The Gulf of Mexico could work in this environment."
Kevin Book, managing director for ClearView Energy Partners, said a number of the major oil corporations are also looking to make major investments to replace dwindling older projects and avoid a potential shortfall in coming years. Although Book said oil companies will probably continue to prefer shale plays, they will also continue to invest in offshore acreage as well. "The lease offering is important because it opens up the next wave of investment if that wave is ready to open up," Book was quoted to say in The Advocate. "Shale can't do it all and, at some level, operators are going to have to start putting money to work to replace reserves in the future and support demand."
One way or another, Lease Sale 250 is bound to generate significant interest within the industry, and by those communities that depend upon it. Whether it generates a significant amount of bidding activity by operating companies will soon be determined.