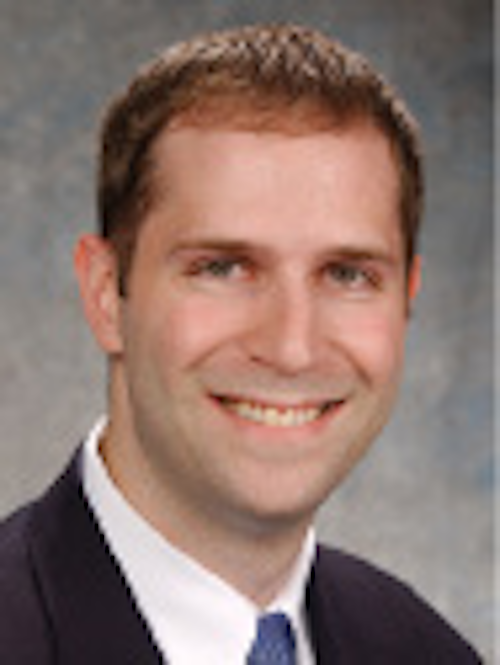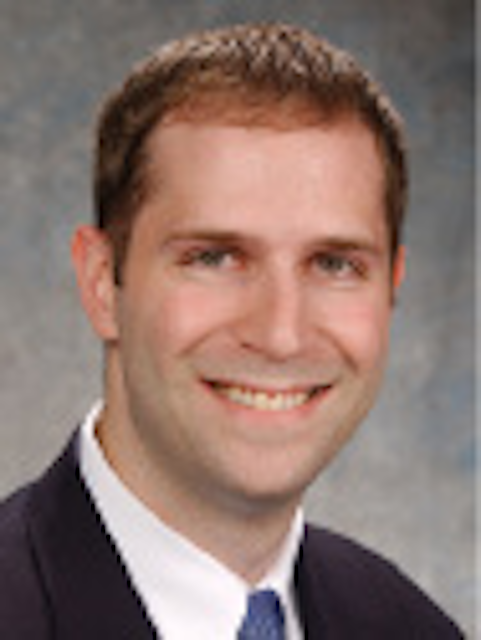 A number of offshore regions are beginning to see renewed interest and E&P activity throughout the world, buoyed by higher oil prices. Most notably, increased oil and gas activity can be seen offshore Norway, in the Mexican portion of the Gulf of Mexico, offshore Brazil, and in other areas.
In the US Gulf of Mexico, there are also positive signs on the horizon. The number of active rigs in the Gulf (20) as of this writing remains unchanged from May 2017, but that figure is considerably higher than it was as recently as late March 2018, when there were 12 active rigs in the Gulf, according to the Baker Hughes rig count. In the following weeks, there has been a roughly 66% increase in rig activity.Managing Editor Bruce Beaubouef provides an update on E&P activity in the US Gulf starting on page 18.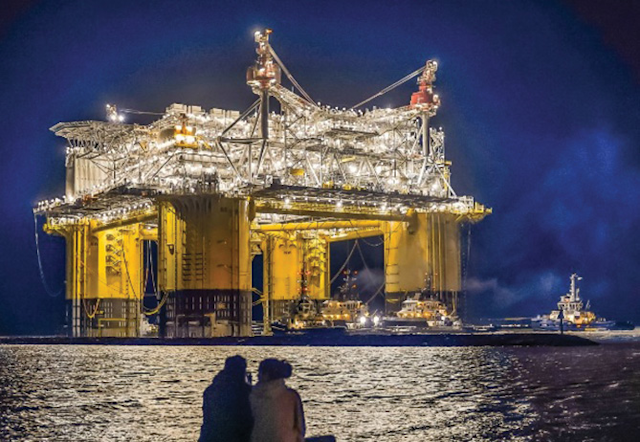 The Appomattox semisubmersible production platform has departed Ingleside, Texas, and is on its way to its Mississippi Canyon location in the Gulf of Mexico. (Courtesy Shell)
Further south, Mexico continues to attract new E&P investors after opening its energy sector. The Round 3.1 auction in late March led to the award of 16 contracts in shallow-water areas of the Mexican GoM, primarily to various international consortia, some in partnership with Pemex. These covered 11,020 sq km over the Burgos, Tampico-Misantla-Veracruz and Sureste basins and carried total commitments for nine exploration wells. Based on the outcome of this and the two earlier rounds, the country's federal upstream regulatory authority Comisión Nacional de Hidrocarburos (CNH) expects a total of 24 exploratory wells to be drilled annually offshore Mexico, with new operators responsible for 43 (44%) of the wells. The contracts awarded to date could eventually generate up to $160 billion in investments. Shortly before the latest auction was staged, CNH President Juan Carlos Zepeda had outlined the background to the energy reform of the country's upstream sector at the 'Mexico Day' investors' conference in London.Jeremy Beckman,Editor-Europe, attended the event, and offers his analysis on E&P offshore Mexico starting on page 24.
Looking back through its history as an offshore oil and gas province, one can see that the Gulf of Mexico has gone through many waves of exploration and development, each time reinventing and pushing the boundaries. As interest revs up in the GoM, engineers and planners are beginning to think holistically about cross-border efficiencies, and ways in which the industry can combine the US GoM and the Mexican GoM into "One GoM" in a commercial and technical sense. New plays in the US GoM and the opening of the Mexican GoM, coupled with innovative technological and commercial models and increasing interest from the investment community, are poised to drive value and keep this resource base and production growing further. The concept of "One GoM" is described in detail by officials from Talos Energy, Equinor, BHP Billiton Petroleum, Shell, ExxonMobil, SBM Offshore, Granherne (a KBR company), and Wood Mackenzie, starting onpage 28.
While rising oil prices are renewing interest in offshore activity, operators and engineering companies are still conscious of keeping costs in check, and are increasingly open to newer floating production unit designs that are more capex friendly. In fact, the resurgence of the floating production systems (FPS) market that began last year is set to continue as operators seek to capitalize on lower pricing throughout the supply chain and replace their reserves, writesAssistant Editor Jessica Stump. Westwood Energy forecasts 64 FPS units to be installed between 2018 and 2022 with a total value of $64 billion. During the same period, the analyst firm predicts 68 units worth $61 million to be ordered, 17 of which are expected this year. The range of new FPU/FPS designs and concepts is described by Stump in detail starting on page 39.
To respond to articles in Offshore, or to offer articles for publication, contact the editor by email (davidp@pennwell.com).