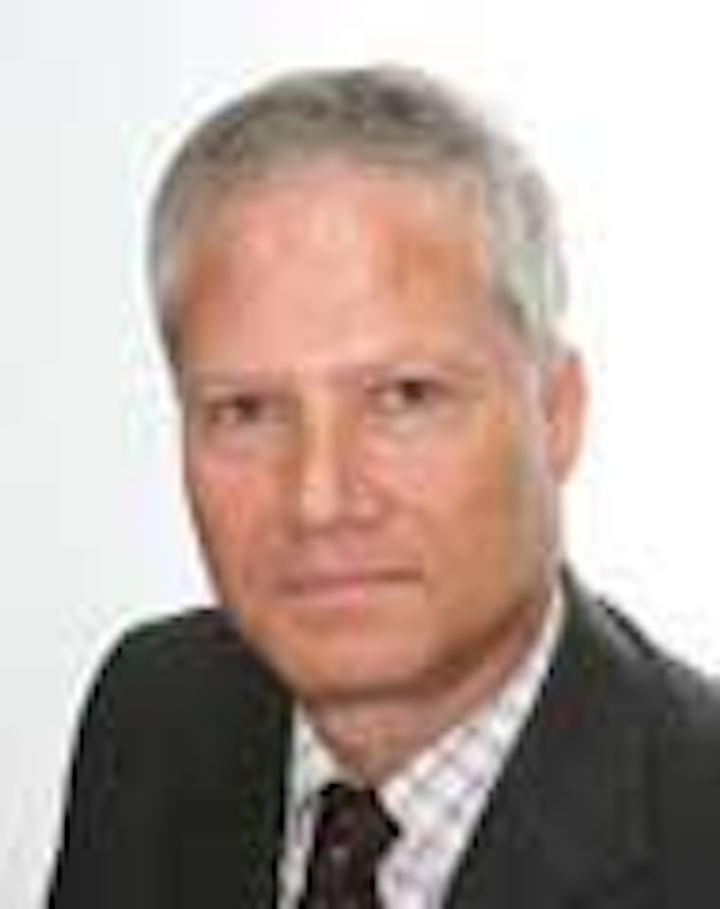 | | | |
| --- | --- | --- |
| | | Jeremy Beckman • London |
Investments across the UK continental shelf this year could total a record $21.2 billion, according to Oil & Gas UK's 2013 Economic Report. Much of the outlay is on new projects, with 15 fields set to enter service this year with combined reserves of 470 MMboe. Yet at the same time, production from the sector continues to fall, declining 14.6% last year to 1.54 MMboe/d, with a further dip predicted this year to 1.2-1.4 MMboe/d.
More needs to be done to stimulate further development of mature fields, said Economics and Commercial director Mike Tholen at Offshore Europe last month. In his speech at the keynote session on North Sea drilling, he pointed out that UK development well activity is less than half what it was a decade ago. "And unless we get more drilling, we won't get the most out of what's left in the sector."
The main building blocks are in place, he said, including continuing high oil prices and the government's new Brownfield Tax Allowance. However, there are also deterrents. One is the high cost of reactivating old derricks on some of the platforms and other general overhaul/maintenance work, which has caused prolonged shutdowns on numerous older UK fields. Another is the risk of drilling a dry hole when trying to access one of the myriad targets close to these fields.
Rod Hutton, senior manager, Petrodata-IHS, said problems accessing suitable rigs are also holding back the sector. With day rates at all-time highs in many parts of the world, contractors can deploy elsewhere rigs previously allocated to the UK North Sea. What is seriously lacking are conventional semisubmersibles and jackups for programs in the central and southern North Sea, whereas most of the newbuilds coming onto the market are higher-spec, heavy-duty jackups and deepwater semisubmersibles more suited to the Norwegian sector or in the latter case, frontier programs west of Shetland.
Earlier, during the conference's plenary session, BG chairman Andrew Gould said investors on the UKCS were looking above all for consistency in the fiscal regime, however heavy the tax burden may be, to assist long-term planning. This would help attract more new players to increase recovery from older fields and develop new ones in the frontier regions, he maintained. But the industry also needs to implement new technologies for this to happen, he said, and to find ways of reducing the costs of UK field abandonment.
Gould called for new approaches that would make better use of skilled resources in the sector - rather than deploying key personnel on just one platform or rig they could serve multiple projects, he suggested. Other issues include the high cost of subsea well interventions and the need for new materials to resist the geomechanical loads incurred during drilling of high-pressure/high-temperature wells in more hostile conditions, along with more ruggedized electronics in high-pressure logging tools.
Barents Sea drilling extends oil plays
Northern Norway is emerging as a serious oil province following two discoveries in quick succession in the Barents Sea. Lundin's Gohta is relatively close to Statoil's Johan Castberg (Skrugard and Havis) oil fields, currently under review for a joint development via a semisubmersible platform. OMV's Wisting Central is 170 km (105 mi) northeast of Skrugard and is the country's northernmost oil find to date.
The Wisting Central well, drilled by theLeiv Eiriksson on license PL537 in 373 m (1,224 ft) of water, was also the first in the prospective Hoop High area. It encountered a 50 to 60-m (164 to 197-ft) oil column in Mid-Early Jurassic reservoir rocks. OMV estimates recoverable reserves for the drilled segment in the 60-160 MMbbl range, with small quantities of associated gas. The rig was then due to spud the Wisting Main well, targeting the deeper Kobbe structure.
Partner Tullow said the result had opened a new shallow play in the region, and had proven the importance of combining shallow seismic and electromagnetic survey data in drawing up drilling targets. Statoil, another partner, said it would test the same geological formations next year with its two first operated wells in the Hoop area, on the Atlantis and Apollo prospects 50 km (31 mi) to the north in PL537.
The semisubTransocean Arctic drilled Gohta in PL492 in slightly shallower water, 35 km (15.5 mi) northwest of the producing Snøhvit gas/condensate field. The well intersected a 75-m (246-ft) oil column overlain by a gas/condensate cap in dolotomized and karstified carbonate, and established the oil-water contact. Lundin planned a drillstem test to investigate flow properties.
To the south in the Norwegian Sea, the semisubTransocean Leader has discovered gas condensate for Statoil via a high-temperature well on the Smørbukk North structure. This was the first new find in the area since the 1980s.
Surprise results from latest Tolmount well
German operator E.ON is looking to fasttrack development of its Tolmount gas discovery in UK southern North Sea. Results from a recent appraisal well and side track indicated much higher volumes than the original estimate. The field is in block 42/28d, 50 km (31 mi) from the Yorkshire coast, and close to offshore infrastructure serving the company's Johnston and Babbage fields.
This is an area undergoing intensive E&P activity, with two second-phase production wells being drilled on Babbage, and Phase 1 starting up on the Breagh project, operated by another German company, RWE Dea. To the south Dana Petroleum, E.ON's partner in Tolmount, has contracted the jackupNoble Lynda Bossler to drill the Pharos structure, close to the West Sole Area complex. According to Hansa Hydrocarbons, currently negotiating a farm-in to the surrounding license, Pharos could be one of the region's largest undrilled Leman sandstone accumulations.
Elsewhere in the southern North Sea, Wintershall's self-installing P6-S gas platform in the Dutch sector, designed by KCI in the 1990s for original operator Clyde Petroleum, has been relocated for new service on the Q-1 D field. Another leading Dutch North Sea operator, Total, has produced first gas from the K45-Z field via a two-well subsea completion 17 km (10.6 mi) west of the K5 Central complex. The field had lain fallow since discovery in 1974 until new fiscal initiatives introduced by the government in 2010 for marginal developments allowed the project to go forward.
Centrica sees further life in Chestnut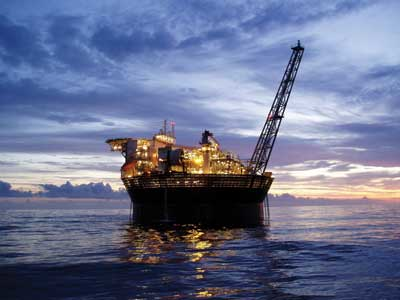 Nighttime view of theHummingbird Spirit. (Photo courtesy Centrica)
The FPSOHummingbird Spirit will remain in service on the Chestnut oil field in the UK central North Sea through March 2016. Operator Centrica agreed to the extension with Teekay, owner of the cylindrical, Sevan-designed platform.
Venture Production commissioned the facility and expected no more than 7 MMbbl of production over a three-year period. However, since acquiring Venture, Centrica has managed to produce 13 MMbbl, and studies suggest 18 MMbbl can be recovered via a water injection side track well and production efficiency measures. Wood Group PSN is duty holder for the platform, which can store more than 200,000 bbl of oil from two production wells.