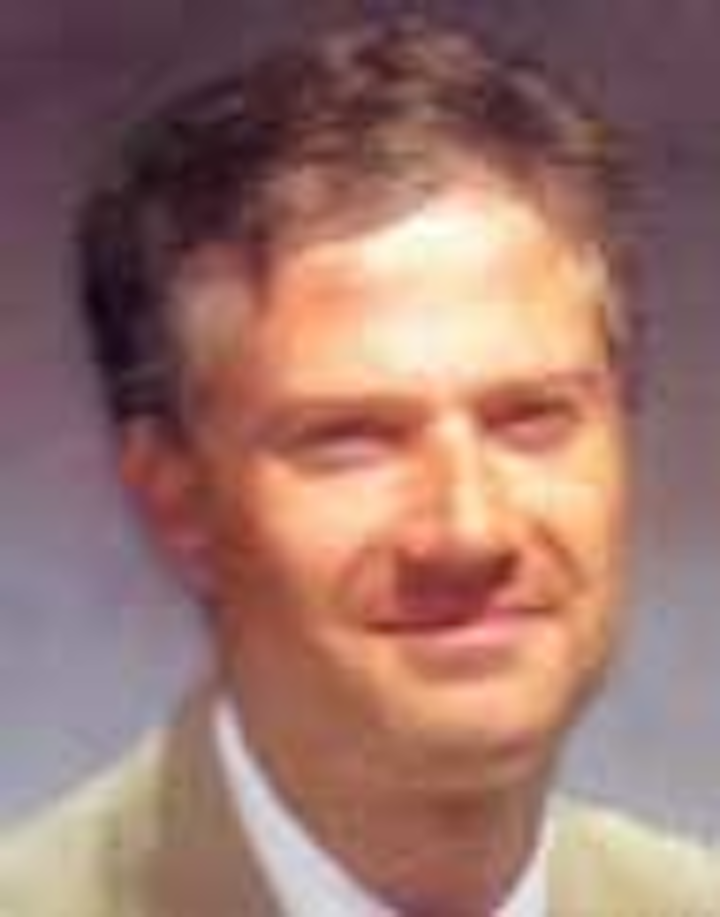 | | | |
| --- | --- | --- |
| | | Jeremy Beckman • London |
BP has been awarded four deepwater exploration blocks offshore Nova Scotia, under the Canada-Nova Scotia Offshore Petroleum Board's latest Call for Bids. Blocks five, six, seven, and eight cover a total area of almost 14,000 sq km (5,405 sq mi) 300 km (186 mi) offshore, with water depths ranging from 100 to over 3,000 m (328-9842 ft). BP plans to apply its subsalt experience to the region, which it describes as one of the most promising new deepwater areas to be opened in recent years.
•••
Husky Energy has excavated a drill center offshore Newfoundland in preparation for the South White Rose field extension program. Subject to approvals, it is aiming for first oil from the project in 2014. Nearby, pre-sanction work continues on the West White Rose development.
Latin America
BP has doubled its estimate of in-place gas at the Savonette field offshore Trinidad to 2 tcf, after the latest appraisal well. This targeted an untested fault block east of the 2004 Savonette discovery well in the Columbus basin, 80 km (49.7 mi) southeast of Trinidad. It penetrated gas reservoirs in two intervals. BP has already brought the well onstream via the unmanned Savonette platform, and aims to bring two more development wells online over the next 17 months.
In Trinidad's East Coast Marine Area, BG has commissioned Technip to manufacture and install subsea facilities for the Starfish field, in 130 m (426 ft) of water, which will be tied back to the Dolphin A platform. The scope includes a 10-km (6.2-mi) production flowline and associated umbilical, riser, subsea manifold, spoolpiece tie-ins and flexible jumpers, and potentially a topsides high integrity pipeline protection system. Installations should start in mid-2014.
•••
Guyana's government has issued a new petroleum agreement and petroleum prospecting license (PPL) to Canada's CGX for the offshore Corentyne area. This takes in the former offshore portion of the Corentyne PPL, and covers an area of 6,212 sq km (2,398 sq mi). CGX plans to drill a high-pressure/high-temperature exploration well on the Turonian Eagle Deep prospect early in 2014.
•••
Karoon Gas is inviting farm-ins to its Z38 offshore block in Peru's Tumbes basin. The company has mapped 18 prospects and leads with multiple targets and play types based on 3D seismic analysis, and aims to start drilling in late 2013.
•••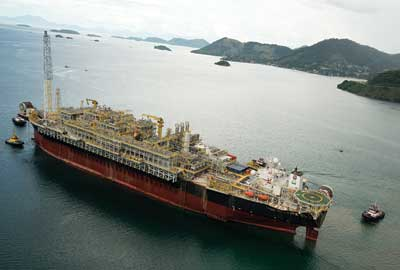 The FPSOCidade de Sao Paulo will be the first production facility on the Sapinhoa field.
The Brasfels shipyard in Angra dos Reis, Brazil, has completed construction of the FPSOCidade de Sao Paulo. Following shallow-water tests, the vessel was due to sail to the ultra-deepwater Sapinhoa field in the presalt Santos basin, operated by Petrobras. First oil should flow once the vessel has been connected to the first of its six production wells. At peak, the facility should produce 120,000 b/d of oil and 5 MMcm/d of gas. Cidade de Ilhabeta - another FPSO currently undergoing conversion - should begin operations elsewhere on the field during 2014.
Petrobras and its partners have awarded a letter of intent to Modec and Schahin Petroleo e Gas for a 20-year charter of another floater, again for the presalt Santos basin. This will serve the Iracema Norte development, and will be designed to process 150,000 b/d of oil and 8 MMcm/d of gas from eight production wells. Delivery is scheduled for late 2015.
•••
Petrobras has decided to scale back its future Santos basin presalt drilling program, in view of the high productivity of wells on projects already onstream in this region. It has therefore canceled plans to commission five new deepwater rigs from Ocean Rig Group. However, the company remains active on the exploration front in the ultra-deep Sergipe-Alagoas basin, where it recently confirmed a light hydrocarbon discovery on the Muriu prospect. The location was 85 km (53 mi) off Aracaju, in 2,583 m (8,472 ft) of water.
West Africa
UK independent Genel Energy has signed a petroleum agreement for the Mir Left block offshore Morocco. The company will have a 75% operating interest, the remainder held by state-owned ONHYM. The initial three-year program includes acquiring at least 400 sq km (154 sq mi) of 3D seismic - due to start this month - and drilling one well, probably next year. Genel will target Jurassic carbonate and early Cretaceous prospects.
•••
Tullow Oil has agreed to take a 40% operating interest in an oil and gas exploration concession offshore Guinea, currently controlled by Hyperdynamics. Assuming approvals, Tullow and partners Dana Petroleum and SCS (a subsidiary of Hyperdynamics) plan to drill a well to test a deepwater fan prospect by April 2014.
•••
Offshore Ghana, Tullow has submitted a development plan for what will be the country's second deepwater hub project, tying in production from the Tweneboa, Enyenra, and Ntomme (TEN) fields. Other discoveries on the Deepwater Tano block could also be featured. Last summer, Tullow found hydrocarbons in the Wawa prospect, and more recently the company drilled the Okure exploration well.
•••
Chevron has awarded Subsea 7 a second major contract for the Lianzi field development offshore Republic of Congo and Ghana. In addition to subsea installations, Subsea 7 will provide a 200-metric ton (220-ton) module for the host platform housing an HV generating system for the new direct electrically heated (DEH) subsea pipeline cable; an 80-mt (88-t) flow meter deck extension; and various upgrades to the platform. Offshore work is scheduled for mid-2014; contract value is $150 million.
Mediterranean Sea
PA Resources (PAR) and Sonde Resources are close to finalizing unitization principles of the Zarat field offshore Tunisia. The area covered is north of the Zarat license, which Sonde operates. A development plan could be submitted to the Tunisian authorities by mid-year. A technical evaluation of the reservoir suggests gas recycling could be an option, allowing production of oil and condensate in advance of gas blowdown.
•••
Italy's Ministry of Economic Development has reopened Sound Oil's applications for two offshore permits in the Gulf of Taranto. Both had been suspended since August 2011 due to restrictions on oil and gas activity within a 5-nautical mile radius of Italy's coasts. One of the concessions includes the Laura gas discovery, which Sound Oil will look to appraise ahead of a development.
•••
The partners in the Leviathan licenses offshore Israel have agreed in principle to transfer a 30% interest to Australia's Woodside Energy. If approved, Noble Energy would remain upstream operator for development of the giant Leviathan gas field, with Woodside operating any subsequent LNG project. Woodside would also carry part of the costs of a planned Mesozoic deep oil exploration well late this year.
Daewoo Shipbuilding and Marine Engineering (DSME) has been authorized by the Tamar/Dalit field partners, again led by Noble, to proceed to full front end engineering design (FEED) for a floating LNG scheme, producing up to 3 MMt/yr.
Black Sea
The jackupGSP Jupiter should have completed a second successive exploration well for Sterling Resources in the Romanian sector. Earlier the rig drilled the Ioana prospect in the Midia block, with sub-commercial gas shows. Sterling says reservoir development was poorer than expected in this up-dip area, and more seismic/drilling will be needed to appraise the giant structure's eastern section, where DHIs suggest a better-quality gas-bearing reservoir.
Keppel FELS is building two new semisubs for Naftogaz for harsh environment drilling in the Ukrainian sector, a region prone to storms with strong winds and heavy seas. Both will be based on Keppel's proprietary DSS 38U design, with the hulls and pontoon sections made from high-thickness steels.
Middle East
Total and Qatar Petroleum (QP) have extended their partnership on the Al Khalij oilfield offshore Qatar by a further 25 years. Total discovered the field in 1991, 130 km (81 mi) east of the Qatari coast, with production starting in 1997. Under the new heads of agreement, QP will have a 60% share in the field, Total continuing as operator.
East Africa
Eni has had strong results from its latest delineation wells in Mozambique's deepwater Area 4. Mamba South 2 and Coral 2 were both drilled around 50 km (31 mi) from the Capo Delgado coast, in water depths of over 1,900 m (6,233 ft). Mamba South 2 flowed 140 MMcf/d of gas on test. Eni said the wells have added 6 tcf to the Area 4 reserves base, now estimated at 23 tcf-plus, and the company expected to drill further wells on both structures.
•••
Leighton Offshore has installed a single point mooring (SPM) system southeast of Dar Es Salaam for the Tanzania Ports Authority. The project involved developing and pre-commissioning of an offshore import terminal capable of mooring tankers of up to 15,000 dwt. Leighton built and installed the SPM, and laid subsea pipelines for transport of crude. It also performed trenching of the associated intertidal zone and reef crossing, and pigging of the system through the pipelines and SPM.
India
ONGC has inaugurated the Mumbai High North (MHN) production platform in the Arabian Sea, which has been installed next to the BHN platform. The new facility will increase production capacity of oil from the MH North field by 48,000 b/d, and provide gas compression of 6.9 MMcm/d (56.5 MMcf/d).
Malaysia

The Berantai field production facilities.
Petrofac has started gas production from the Berantai field, 150 km (93 mi) offshore Peninsular Malaysia. The company led development under a risk services contract, in partnership with SapuraKencana Petroleum. The project called for construction and installation of a wellhead platform connected to the FPSOBerantai, with gas exported 30 km (18.6 mi) through a subsea pipeline to Petronas' Angsi field complex and from there into the Malaysian gas grid.
•••
Petronas has two fresh gas discoveries offshore Sarawak. The Kuang North-2 well in the SK316 block intersected a 636-m (2,087-ft) gas column. Petronas estimates in-place reserves at the Kuan North field at 2.3 tcf. Another well, Tukau Timur Deep-1, discovered 12 gas-bearing reservoirs. This was also the first high-pressure/high-temperature well drilled in Sarawak and Petronas' deepest vertical well to date, at 4,830 m (15,846 ft) subsurface. Here too, reserves are in the 2-tcf range.
•••
Hess has issued a letter of award to EOC for use of the FPSOLewek Arunothai for three years, with options for a further three years. The vessel, which originally served PTTEP until late 2011, will be re-deployed for a fasttrack gas production project in the North Malay basin. It should arrive on location following an upgrade to its external turret mooring system in Singapore.
Australasia
Santos has discovered gas with the Crown-1 well in the Browse basin off Western Australia, 500 km (310 mi) north of Broome. The location is relatively close to existing and planned LNG projects, including the Ichthys field, 60 km (37 mi) to the east. Ichthys operator INPEX is a partner in Crown, along with Chevron.