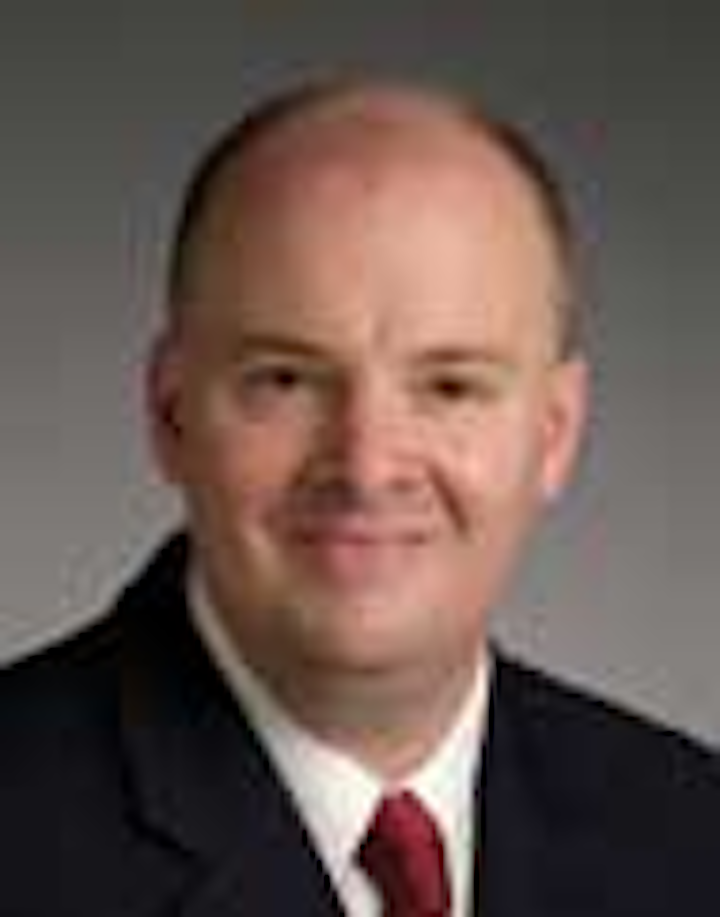 | | | |
| --- | --- | --- |
| | | Bruce Beaubouef • Houston |
Gaffney, Cline & Associates (GCA) has launched a new weekly commentary and tracking service that reviews US onshore and Gulf of Mexico (GoM) rig activity. Based on the Baker Hughes rig count, it will highlight the reported week-on-week changes, and compare these to the evolving fall seen in 2009 during the financial crisis.
Figures released on Jan. 9, 2015, confirmed a fall of 60 in the onshore rig count, the largest weekly drop since early 2009. The count has now declined by 180 from a year high of 1,876 in November 2014 to 1,696.
The commentary follows two articles published by the company in the final quarter of 2014. The first reviewed the economics of the US shale oil development at a time when prices were testing $80/bbl (http://gaffney-cline-focus.com/oil-price-and-the-us-unconventional-boom); the second focused on the economics of both unconventional activity and GoM activity as oil prices approached $60/bbl (http://gaffney-cline-focus.com/pain-likely-in-2015-but-deep-water-gom-should-be-better-placed-than-uncon). The latter article noted US unconventional activity was likely to be the harder hit sector if prices continued to weaken into 2015.
GCA executive director and senior strategic advisor Bob George commented: "The drop is significant, and although it is not unusual to see drops at this time of year, it is now chasing down the 50% drop in oil price that has taken place since mid-2014. If it follows the trend seen in 2008-2009 following the financial crisis, the drop is likely to be very sharp indeed."
In contrast with the onshore rig count, GCA noted that the offshore GoM rig count is only showing a modest drop. Total rigs drilling have dropped from a high of 63 in August 2014 to 53 as of press time. However, rigs focused on oil drilling having dropped by only 2 to 42, and have actually showed a small increase since the start of the year.
Senior geoscientist and analyst Neil Abdalla added: "Price hedging for many companies has allowed them to continue selling their produced oil at prices far above current WTI trading ranges, often in the $80-90 per barrel range. However these price hedges will run out heading into 2Q 2015, putting further pressure on activity."
"With oil prices having declined further in the opening days of the New Year, and now dipping below $50/bbl on both sides of the Atlantic, we are instituting a weekly watch on both US onshore and Gulf of Mexico rig activity levels to assess how activity evolves," said Abdalla.
Chevron makes another Lower Tertiary deepwater discovery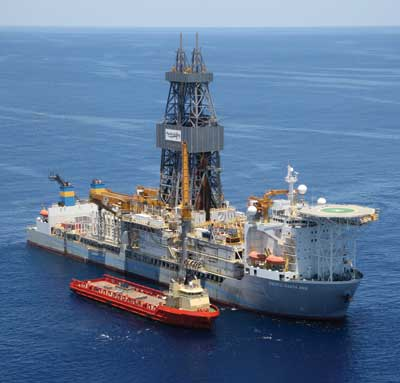 Chevron's Anchor well was drilled by Pacific Drilling'sPacific Santa Ana drillship (Courtesy Pacific Drilling)
Chevron Corp. says it has made a significant oil discovery at the Anchor prospect in the deepwater US Gulf of Mexico. Anchor is Chevron's second discovery in the deepwater Gulf in less than a year.
"The Anchor discovery, along with the previously announced Guadalupe discovery, are significant finds for us in the deepwater Gulf of Mexico," said Jay Johnson, senior vice president, Upstream, Chevron Corp.
The Green Canyon block 807 Well No. 2 encountered oil pay in multiple Lower Tertiary Wilcox Sands. The well, which was spudded in August 2014, is located approximately 140 mi (225 km) off the coast of Louisiana in 5,183 ft (1,580 m) of water and was drilled to a depth of 33,749 ft (10,287 m). Appraisal drilling will begin this year.
"Chevron's leading position in the Gulf, where we are expecting further growth in the near-term from recent project startups at Jack/St. Malo and Tubular Bells, is further underpinned by this discovery," said Jeff Shellebarger, president, Chevron North America Exploration and Production Co. "We currently have five deepwater drillships operating in the Gulf, two of which are focused on exploration activities."
Chevron subsidiary Chevron U.S.A. Inc. is the operator, with a 55% working interest in the Anchor prospect. Anchor co-owners are Cobalt International Energy, Inc. (20%), Samson Offshore Anchor, LLC (12.5%); and Venari Resources LLC (12.5%).
Enbridge to build Stampede lateral
Enbridge Inc. has announced that it will build, own, and operate a crude oil pipeline in the GoM to connect the planned Stampede development, operated by Hess Corp., to an existing third-party pipeline system. The lateral pipeline is expected to cost approximately $0.13 billion and be operational in 2018. The Stampede development was previously sanctioned by Hess and its project co-owners in October 2014.
Approximately 16 mi in length and 18-in. in diameter, the Stampede lateral will originate in Green Canyon block 468, located approximately 220 mi southwest of New Orleans. Water depth at the location of the planned pipeline is approximately 3,500 ft (1,067 m).
"The Stampede lateral is consistent with Enbridge's low-risk business model and furthers our objective to capture new deepwater Gulf of Mexico crude oil plays," said Greg Harper, president, Gas Pipelines & Processing, Enbridge Inc. "This project is an attractive investment opportunity for Enbridge and we are pleased to be working with Hess and the other producers on this development."
BSEE solicits oil spill response research projects
The Bureau of Safety and Environmental Enforcement (BSEE) issued a solicitation for proposals for oil spill response research projects, and will invest up to $6 million to support these projects in 2015.
BSEE called for white papers focusing specifically on the following topic areas for proposed research covering oil spill response operations on the US outer contintenal shelf.
Topics should be limited to the following:
Innovative methods to remove surface oil under arctic conditions
Decanting recovered oil at sea
Quantifying in-situ burn efficiency
Innovative new uses of chemical herders to enhance oil spill mitigation efforts
Develop an innovative dispersant spray drift model
Determine the effect of various deep-ocean conditions on dispersant effectiveness
Evaluate dispersant effectiveness of subsea applications in ocean brine pools.
The announcement, which came on Jan. 14, 2015, said that the deadline for submitting white papers was Feb. 9, 2015. So the deadline will have ostensibly passed by the time this issue hits mailboxes. However, more information can be found by searching for BSEE solicitation E15PS00027 onwww.fbo.gov.