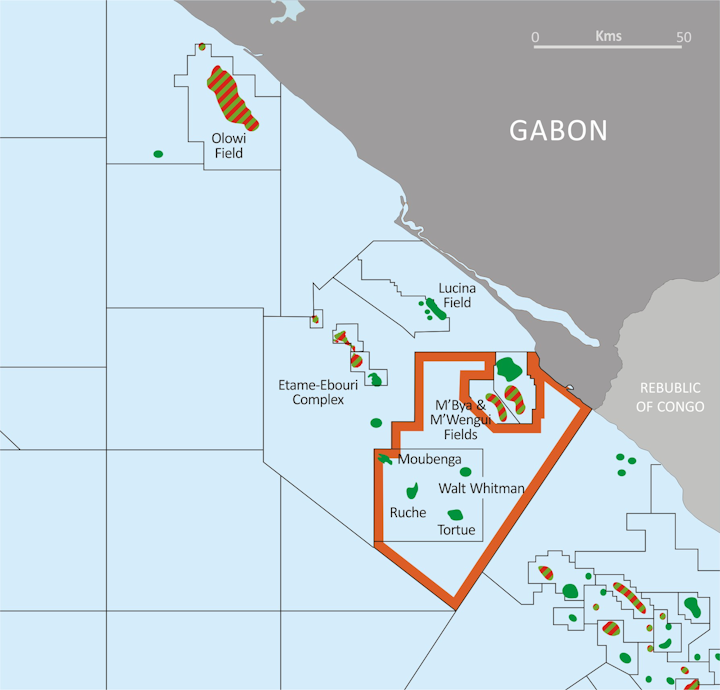 (Courtesy Panoro Energy)
Offshore staff
OSLO, Norway – Tullow Oil Gabon has exercised a longstanding 10% back-in right to the Dussafu production-sharing contract (PSC) offshore Gabon.
According to one of the partners, Panoro Energy, Tullow and the PSC co-venturers have accordingly entered into a deed of novation and amendment.
The interests of the various parties will be: BW Energy, operator (73.5%), Tullow (10%), Gabon Oil Co. (9%), and Panoro (7.5%).
Tullow's option was subject the company reimbursing the partners for its share of historic costs related to the Dussafu development. The total amount had been disputed, but Tullow will now pay $19.8 million after adjusting for the company's lifting entitlement since oil production started in September 2018.
However, negotiations continue to resolve other disputed costs, which amount to an additional $18.7 million. If no agreement is reached, the dispute will head to arbitration.
12/18/2019