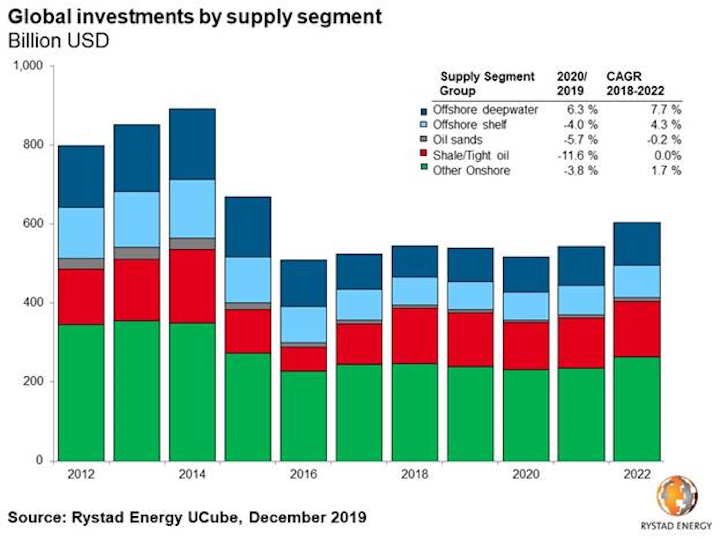 Offshore staff
OSLO, Norway – Rystad Energy expects total upstream investments next year to decrease by around 4%, with shale set to experience a steep decline.
Deepwater, however, is set to grow by more than 5%.
Regionally, Africa, Russia, and South America will either experience growth or a flattening of investments.
In Africa, the strongest 'performers' could be Mozambique, Libya and Mauritania, while Brazil, thanks to the Marlim and Mero projects, will likely push growth in South America to almost 6%.
The Middle East and Australia may also attract investors keen to support new LNG projects and the redevelopment of old oil fields.
12/13/2019