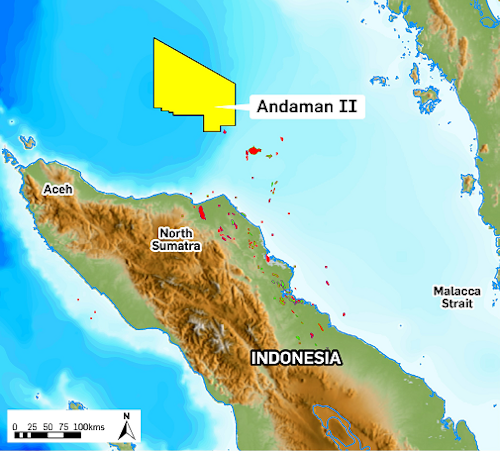 (Map courtesy KrisEnergy)
Offshore staff
SINGAPORE – KrisEnergy Ltd. has entered into a conditional sale and purchase agreement with BP Exploration Operating Co. Ltd.
BP will acquire KrisEnergy's 30% non-operated working interest in the Andaman II production-sharing contract in the Malacca Strait, Indonesia.
The transaction subject to obtaining all necessary approvals including from the government of Indonesia for the assignment of the working interest.
The Andaman II PSC is a 7,400-sq km (2,857-sq mi) block over the North Sumatra basin. Operator Premier Oil has 40% interest, and Mubadala Petroleum holds 30%.
11/19/2019