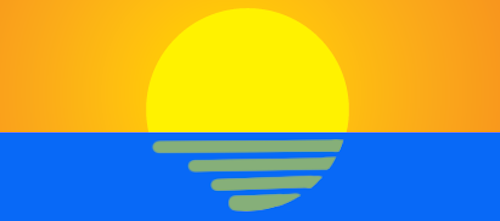 Offshore staff
DUBLIN, Ireland – Clontarf Energy is more optimistic about its license offshore Ghana following talks with the country's new NPP government.
The administration is pro-development, Clontarf said in a statement, and is reviewing historic petroleum agreements, with a focus on early exploration, discoveries, and output.
During 2018 and 2019 the Ghanaian Ministry of Energy and the Ghanaian National Petroleum Commission have considered a re-application by Pan Andean Resources (owned 60% by Clontarf and 30% by another Irish company, Petrel Resources) for the Tano 2A license block acreage in the Tano basin.
This is part of a process that involves existing, pending, and dormant petroleum agreements, in addition to conducting a separate bid round, in line with Section 10 of the new Petroleum Exploration and Production Act, 2016 (Act 919) which requires enforcement of a transparency regime to better manage Ghana's petroleum resources.
Clontarf, and its partners have also held talks with the authorities on working with GNPC regarding the current 'Block 1' (subject to parliamentary ratification).
US company Erin Energy, currently in Chapter 11, may soon relinquish or have abrogated part of the original Tano 2A acreage that the company was awarded in 2014, when it was known as Camac Energy.
That award led Clontarf to pursue legal action, but the relinquishment could clear the way for Clontarf to recover all the original 1,532 sq km (591 sq mi) acreage, the company said.
The directors believe all outstanding issues have now been resolved with GNPC on Tano 2A and that the signed petroleum agreement is being sent to the cabinet. Therefore, all legal proceedings have been dropped.
09/20/2019