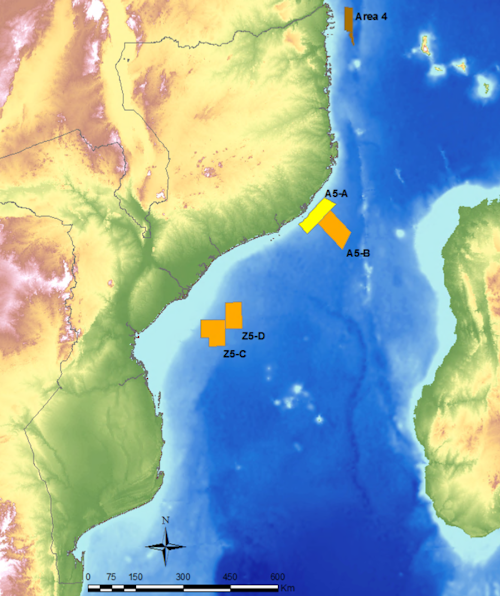 (Map courtesy Eni)
Offshore staff
MOSCOW – Rosneft has signed a cooperation agreement with Mozambique's National Petroleum Institute (Instituto Nacional de Petróleo, INP), and memorandum on expansion of cooperation with the national hydrocarbon company Empresa Nacional de Hidrocarbonetos (ENH).
The arrangement will give Rosneft the right to study available geological data on numerous offshore and onshore blocks in Mozambique and allow the company to potentially enter projects on those blocks in the future.
In late 2015, Rosneft subsidiary RN-Exploration and ExxonMobil won three blocks offered under Mozambique's fifth license round, organized by INP.
These were A5-B in the Angoche basin, and Z5-C and Z5-D in the Zambezi Delta.
Last October, the consortium (in which Rosneft has a 20% interest) signed concession agreements for exploration and production of hydrocarbons on the three areas with the government of Mozambique.
09/03/2019