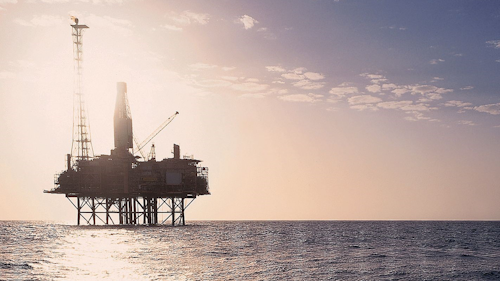 Woodside Energy
Offshore staff
SINGAPORE – Renewable energy solutions for upstream projects were among trends highlighted at the recent APPEA 2019 conference in Brisbane, staged by the Australian Petroleum and Production Association.
Adele Long, Wood Mackenzie's Australasian senior research manager, singled out Darwin LNG in Northern Australia, which according to operator ConocoPhillips will be the first LNG facility anywhere to employ batteries to run plant turbines.
Woodside Energy is installing a 1 MW-h lithium-ion battery on the Goodwyn A platform offshore the North West Shelf (NWS), Western Australia, to reduce unused back-up generation capacity.
The company is also investigating use of industrial-scale solar energy to power the NWS LNG plant.
Long noted a degree of confidence returning to exploration in the Australasia region, even in New Zealand where last year the government imposed a moratorium on offshore licensing.
Various planned offshore wells will still go ahead over the next two years, with Tamarind and OMV looking to drill around the producing Tui and Maui fields in New Zealand's offshore Taranaki basin, and a possible frontier exploration well to come in the country's Great South basin.
In Australia smaller companies are pursuing capital to advance oil and gas exploration opportunities, one hot spot being the fringes of Western Australia's offshore Bedout basin, the location of Santos' recently appraised, Dorado oil field.
Bight Petroleum and others are looking for partners to help fund high-risk exploration in the Great Australian Bight off South Australia, despite BP hitting a roadblock with its plans to start deepwater drilling in the area.
Long pointed out that Equinor is presently struggling to secure environmental approval for its proposed Stromlo-1 well, 372 km (231 mi) south of the coast and 476 km (296 mi) west of Port Lincoln, as the Bight is an ecologically sensitive area. NGOs continue to lobby hard against exploration plans.
06/13/2019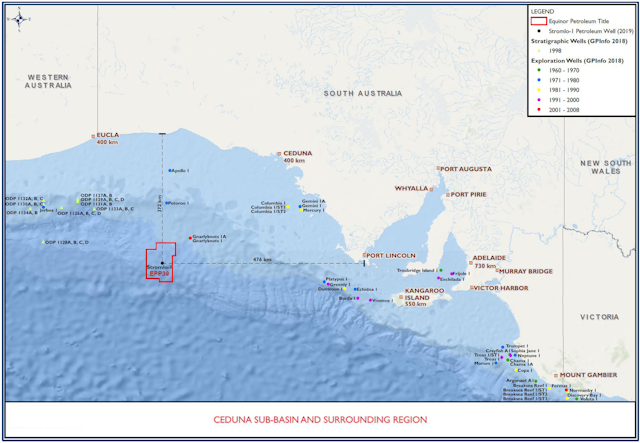 The map shows the proposed location of the Stromlo well and all the existing wells in the region.Equinor