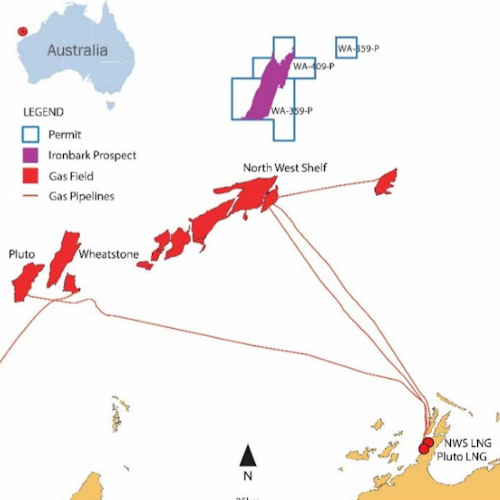 Cue Energy
Offshore staff
MELBOURNE, Australia – Cue Energy has received approval from Australia's National Offshore Petroleum Titles Administrator (NOPTA) for title transfers of exploration permit WA-359-P offshore Western Australia.
NOPTA has ratified title transfers to BP (as operator), Beach Energy, and New Zealand Oil & Gas and the formation of a joint venture between the parties.
The permit contains the potentially giant Ironbark gas prospect, thought to hold up to 15 tcf recoverable.
Cue CEO Matthew Boyall said: "BP will become operator of WA-359-P and continue with the planning and execution of the Ironbark-1 exploration well, which is due to be drilled in late 2020."
On completion of the agreements, the participating interests will be BP 42.5%, Cue 21.5%, Beach 21%, and New Zealand Oil & Gas 15%.
WA-359-P is in the Carnarvon basin. The Ironbark-1 well will likely be drilled to a depth of 5,500 m (18,044 ft).
BP is presently putting together an environment plan for the well site survey and drilling activities.
05/23/2019