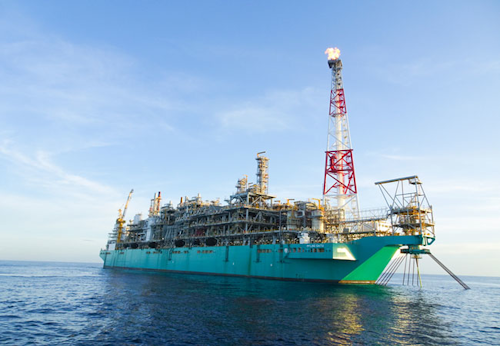 Offshore staff
KUALA LUMPUR, Malaysia – The floating liquefied natural gas (LNG) facility PFLNG SATU has loaded its first cargo at the Kanowit gas field offshore Miri, Sarawak.
According to operator Petronas, the cargo was fully loaded onto the LNG carrierSeri Camellia, for dispatch to customers in South Asia.
President and Group CEO Datuk Wan Zulkiflee Wan Ariffin said: "This accomplishment effectively demonstrates Petronas' proven technology and capability of adapting a conventionally land-based installation to a floating LNG facility."
The facility, manned by 145 onboard personnel, can operate in water depths of 70-200 m (229-656 ft) and can process 1.2 MM metric tons/yr (1.32 MM tons/yr).
04/05/2017