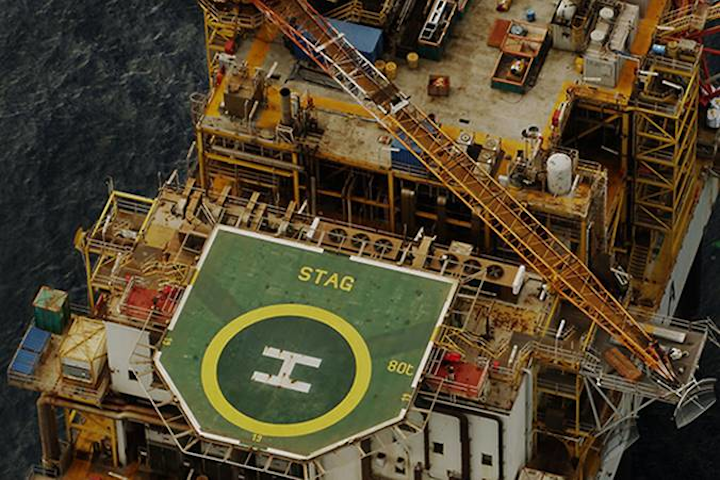 Offshore staff
WILMSLOW, UK – Quadrant Energy has contracted EM&I Australia to provide inspection services for the Stag platform offshore Western Australia.
EM&I will assign an integrity engineer to manage the inspection needs for six months initially, and will also provide a plant inspector to the offshore site on a rotational basis, again for six months.
Jadestone Energy, which recently acquired the Stag field, engaged previous operator Quadrant to assist preparations for the safety case.     
Stephen Blair, EM&I's general manager Asia Pacific, said: "We will look to use this contract as an opportunity to offer some of our innovative methods of inspection such as Wrapsight and PSI in particular."
04/18/2017