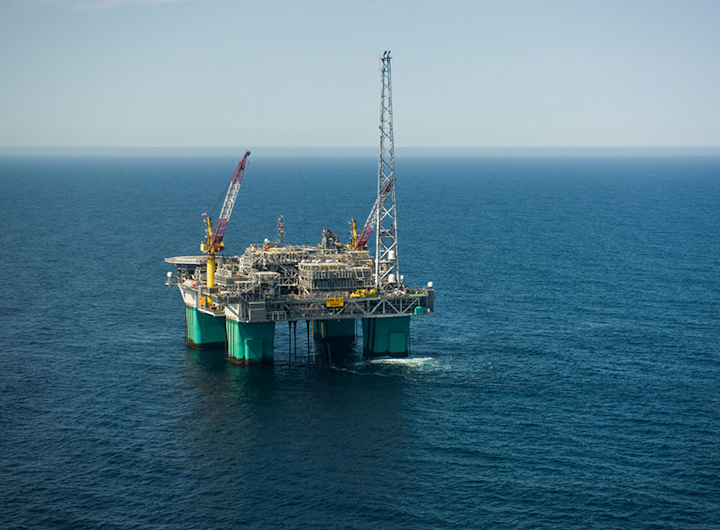 Offshore staff
SANDNES, Norway – ENGIE E&P Norge and its partners are seeking further exploration opportunities in and around the Gjøa license area (PL 153) in the Norwegian North Sea.
Last year theGjøa field achieved a new high of oil and gas production of 43.8 MMboe, 5% more than in 2015 and above expectations.
This made it the fifth highest producing field on the Norwegian shelf in 2016, according to theNorwegian Petroleum Directorate.
Hilde Ådland, Head of Asset Gjøa and Vega at ENGIE E&P Norge, said: "Due to good reservoir management, Gjøa is set to produce 60 MMboe more than estimated at start of production."
The main drivers for last year's increase were that the wells delivered more than predicted; the production facilities had higher than anticipated available capacity; and process and export regularity was higher than forecast.
This summer the partners plan a 4D seismic acquisition to further improve their understanding of the field's remaining potential and to enable further optimization.
ENGIE added that its recentCara oil and gas discovery has stimulated the license partnership's interest in this region.
Head of Subsurface Raphaël Fillon said: "Cara…gives us a better understanding of the subsurface, and strengthens our expectations for other licenses in this area. The plan is to mature two specific prospects outside the Gjøa production area."
The two prospects are P1/North (a segment within the Gjøa field), and Hamlet, an extended part of the 35/9-3 discovery well.
Exploration drilling should get under way by 2018/2019. This will be the first exploration activity at the Gjøa field since 2010.
03/10/2017