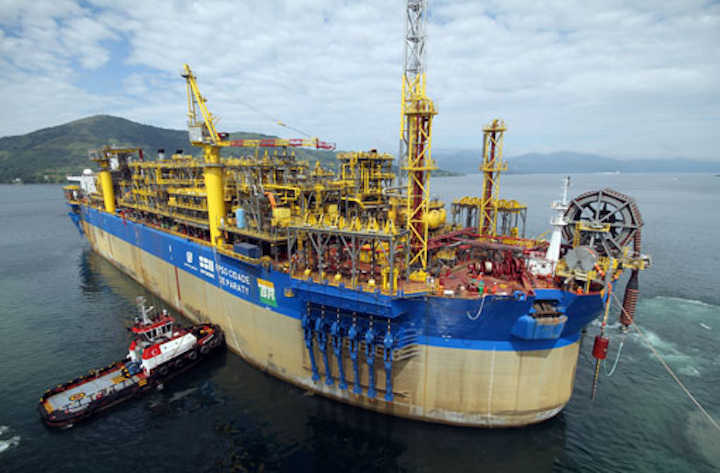 Offshore staff
RIO DE JANEIRO – Petrobras' oil production in Brazil last month averaged 2.2 MMb/d, 1% down on the figure for January.
This was mainly due to the scheduled stoppage of theFPSOCidade de Paraty, serving the Lula Nordeste field in the presalt Santos basin, and to the end of the test phase of the anticipated production system (SPA) on the Búzios field under the transfer of rights agreement. The aim of the SPA was to compile information on the behavior of this field's reservoirs.
Petrobras' gas production in February was also 1% lower, again mainly because of the stoppage of the FPSOCidade de Paraty.
Outside Brazil, the company's gas production averaged 8.4 MMcm/d, 3% down on January, mainly caused by interruptions to operations at theLucius and Hadrian South fields in the US Gulf of Mexico caused by distribution constraints, the gas being exported through third-party facilities.
03/15/2017