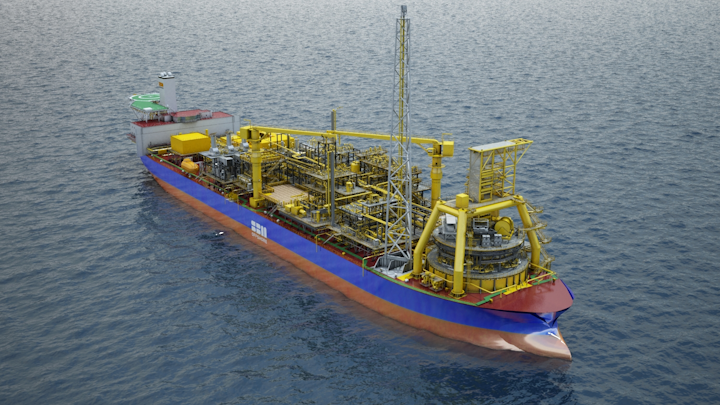 Offshore staff
SCHIEDAM, the Netherlands –Shell Offshore has contracted SBM Offshore to supply and lease an FPSO for the Stones development in the Gulf of Mexico. The initial contract is for 10 years with options to extend the agreement to 20 total years.
The total asset value of the FPSO will be about $1 billion.
The converted Suezmax FPSO will have a turret with a disconnectable buoy to allow it to weathervane in normal conditions and disconnect from the FPSO upon the approach of a hurricane. The buoy turret mooring will be configured with steel lazy-wave risers, a first for a disconnectable FPSO. The mooring system will also incorporate the ability to adjust line tension during operations by use of an in-line mooring connector.
The Stones development is in2,896 m (9,500 ft) of water approximately 320 km (200 mi) offshore Louisiana in the Walker Ridge area.
When installed, the Stones FPSO will be thedeepest FPSO development in the world.
7/23/2013