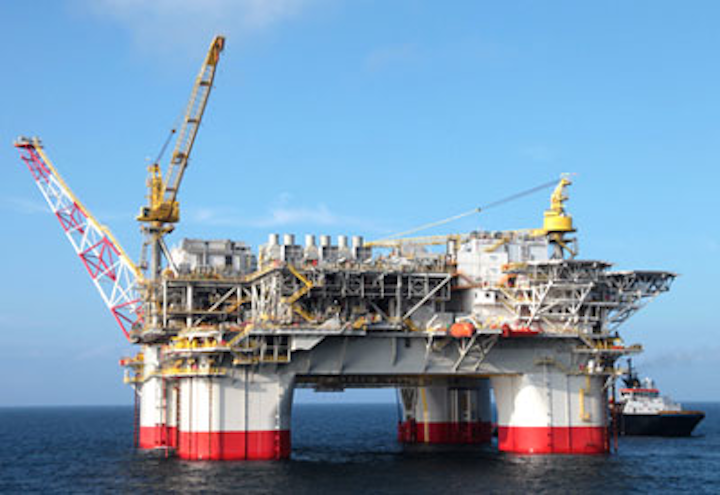 Offshore staff
IRVING, Texas – Exxon Mobil Corp. has started oil production at the Julia field in the deepwater Gulf of Mexico under budget and ahead of schedule. The first production well is now online and a second well will start production in the coming weeks.
The Julia development is located about 265 mi (426 km) southwest of New Orleans in water depths of more than 7,000 ft (2,134 m). The initial development phase usessubsea tiebacks to the Chevron-operated Jack/St. Malo production facility.
According to ExxonMobil, the development includes the use of subsea pumps that have one of the deepest applications and highest design pressures in the industry to date.
Neil W. Duffin, president of ExxonMobil Development Co., said: "Successful deepwater developments like Julia, located more than 30,000 ft [9,144 m] below the ocean's surface, benefit from ExxonMobil's disciplined project execution capabilities and commitment to developing quality resources using advanced technology.
"This initial production will provide ExxonMobil with insight into the potential future development of the reservoir."
TheMaersk Viking drillship is currently drilling a third well, which is expected to come online in early 2017. Production results will assist in the evaluation of additional wells included in the initial development phase, which has a design capacity of 34,000 b/d.
Discovered in 2007, the Julia field comprises five leases in the ultra-deepwater Walker Ridge area of the Gulf of Mexico. ExxonMobil, the operator, and Statoil Gulf of Mexico LLC each hold a 50% interest in the Julia unit.
ExxonMobil says it is on track to start up 10 new upstream projects in 2016 and 2017, adding 450,000 boe/d of working-interest production capacity. The company says it is enhancing resource value through production optimization, technology application, and cost management.
04/19/2016
Share your news withOffshoreat news@offshore-mag.com