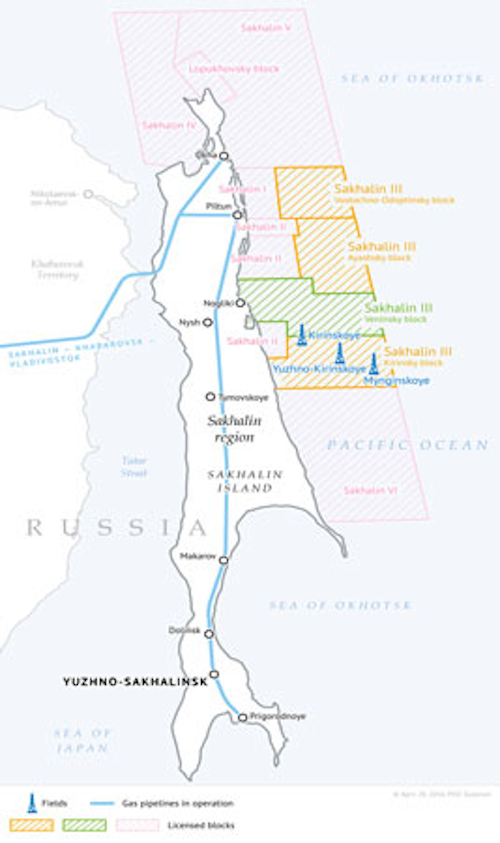 Offshore staff
MOSCOW – Gazprom expects to double the current number of subsea production wells this year at its Kirinskoye fieldoffshore Sakhalin Island to four.
By 2019, seven wells should be in operation, with annual gas production potentially reaching 5.5 bcm.
Kirinskoye, which came onstream in 2014, is part of the Sakhalin III project. Here, Gazprom has completed its geological exploration over the boundaries of theYuzhno-Kirinskoye field.
The company added that is design documentation is under development for construction of a third production train at the LNG plant serving the offshoreSakhalin II project.
Current annual capacity is up to 5.4 MM tons of LNG.
06/16/2016

Share your news with Offshore at news@offshore-mag.com