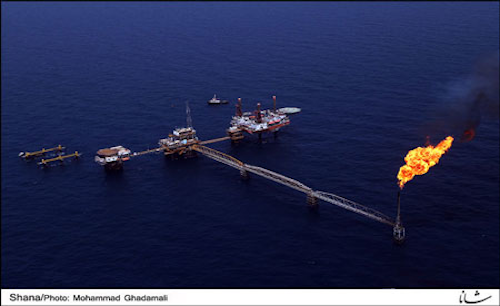 Offshore staff
TEHRAN, Iran – Oil produced from the Iranian part of the Forouzan field in the Persian Gulf has reached 763 MMbbl.
According to news service Shana, this represents 24% of the field's total oil output, even though only 11% ofForouzan is in Iranian waters.
Saudi Arabia has recovered 2.36 Bbbl of crude oil to date from the field on its side of the maritime median line between the two countries.
Iranian Offshore Oil Co. is currently producing 38,000 b/d from the field, while Saudi Arabia is extracting 190,000 b/d.
APars Oil and Gas Co. (POGC) spokesman told Shana that platform 19B for Phase 19 of the South Pars gas-condensate field will be loaded for delivery to its offshore location in November.
According to Hamidreza Masoudi, four platforms are being installed sequentially. Last week, platform 19A was loaded at Khorramshahr Yard for delivery and offshore installation over Phase 19.
Platform 19C was installed offshore last year and will shortly start production.
Most installation work associated with the newest platform has been completed, including a subsea pipeline taking gas 225 km (140 mi) to a new refinery and other pipelines for injection and delivery of glycol, Masoudi added.
Phase 19 is a 35-month, $4.8-billion project designed to produce 50 MMcm/d of sweet gas, 75,000 b/d of gas condensate, and quantities of sulfur, LPG, and ethane.
POGC awarded development to a consortium of Petropars and Iranian Offshore Engineering and Construction Co. in June 2010 under an EPC contract.
06/20/2016
Share your news withOffshore at news@offshore-mag.com