InterMoor completes turret disconnection operations offshore Brazil
InterMoor do Brasil has completed its involvement in the decommissioning operations of the OSX-1 FPSO at the Tubarão Azul field.
Aug 3rd, 2016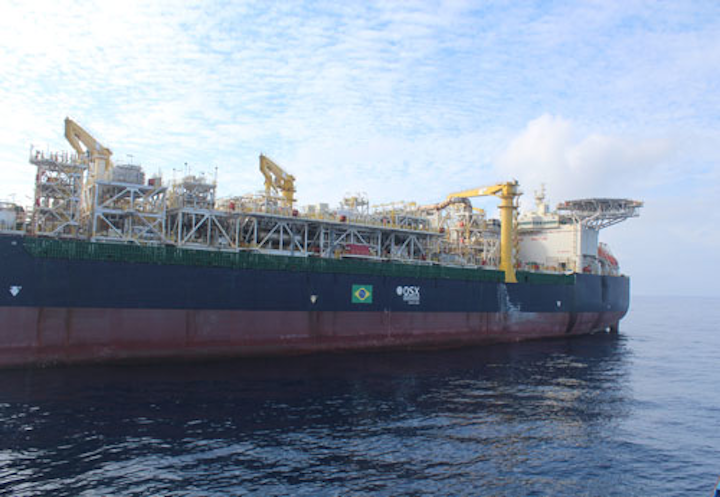 Offshore staff
RIO DE JANEIRO– InterMoor do Brasil, an Acteon company, has completed its involvement in the decommissioning operations of the OSX-1FPSO at the Tubarão Azul field.
The company was responsible for the disconnection of the submerged turret production system (STP) to allow the vessel to navigate to its final destination.
It also provided the following services:
• Engineering services, including operation procedures and dynamic analysis for overboarding and installation of the Cone Seal Plug on the FPSO moonpool, STP-Buoy disconnection procedure, FPSO station keeping and heading control, and vessel inspection
• Survey services, providing survey equipment and personnel for positioning and heading control of the FPSO
• Operation risk management
• Equipment management
• Provision of offshore qualified personnel onboard the FPSO and vessels, including the tow master, engineers, supervisors, and offshore surveyors.
Cleiver Moulin, managing director of InterMoor do Brasil, said: "It is remarkable that these complex operations were completed using only a conventional anchor handling tug supply vessel and tug supports, without any ROV intervention, or offshore installation crane. Our engineering and survey teams carried out specific dynamic analysis in order to guarantee a successful Cone Seal Plug deployment and connection to the FPSO moonpool.
"They also carefully involved all parties in a hazard identification and risk assessment meeting to ensure full safety during the operation, and mobilized a fully redundant survey system onboard the FPSO. In the end, the operation was completed without incidents or accident."
TheOSX-1 was the first FPSO to be decommissioned in Brazil waters. The operation took place in a water depth of 127 m (417 ft).
08/03/2016
Share your news withOffshoreat news@offshore-mag.com