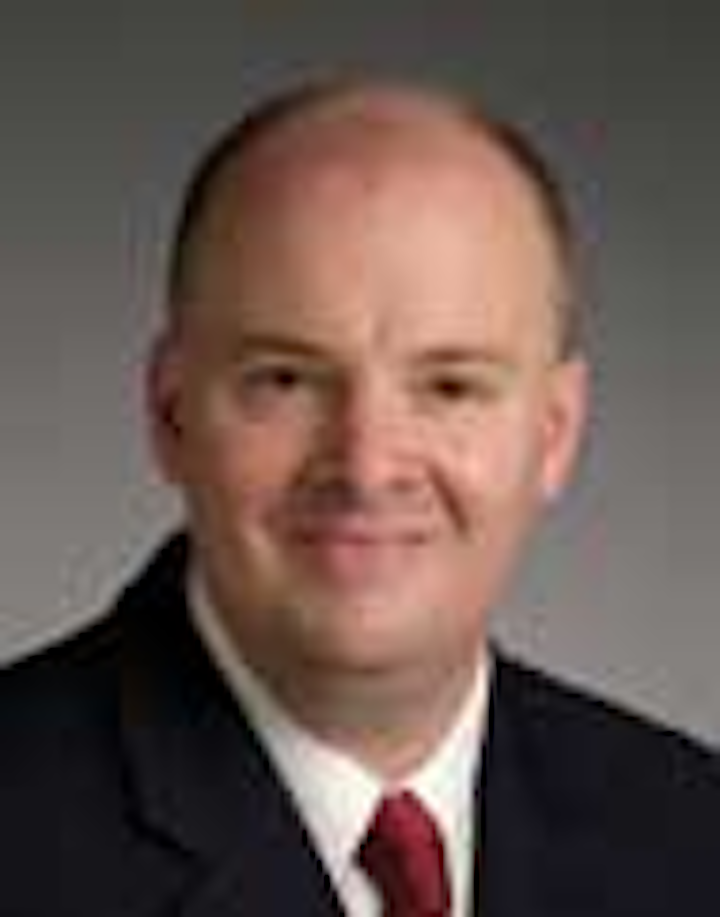 | | | |
| --- | --- | --- |
| | | Bruce Beaubouef • Houston |
Drilling activities in the Gulf of Mexico are on the rise, as illustrated in a number of ultra-deepwater drilling contracts that the International Strategy & Investment Group LLC (ISI) highlighted in its mid-AprilMonthly Offshore Drilling Update.
In April, ISI noted that there was a "flurry" of contracts issued for multiple newbuild and existing ultra-deepwater rigs, including three different three-year contracts for the GoM, slated for start-up in 2014. One of these is Seadrill'sWest Neptune, which contracted with LLOG at $580,000 per day. In addition, Noble Corp. announced three-year contracts on the newbuilds Noble Sam Croft and the Noble Tom Madden to Plains Exploration & Production Co. at $610,000 per day.
With several more deliveries scheduled for 2014 and multiple rigs up for renewal this year, ISI says it expects a steady diet of new contracts through this summer. ISI also says that US GoM deepwater activity is poised to accelerate in 2014 and 2015.
In its May 10 report, ISI noted that although the delays for high-profile projects like Mad Dog and Hadrian were "disappointing," the firm expects the deepwater Gulf to remain "the best growth market in the oil service world," primarily due to the number of high profile discoveries and the potential for others to fuel growth into 2015 and beyond.
After recent discoveries like North Platte and Shenandoah, ISI believes that there are several wells currently being drilled worth watching that could further improve the outlook for the region. The firm notes that Shell will be finishing their Yucatan prospect over the next three to four weeks, which could add to the potential for Lower Tertiary activity and possibly connect with Shenandoah to be the largest-ever GoM discovery. Another well to watch will be Raptor (results expected in mid-June), which could expand the potential for deep drilling in the Norphlet play in the eastern GoM.
For more information on drilling activities in the Gulf, please see our mid-year report starting on page 34.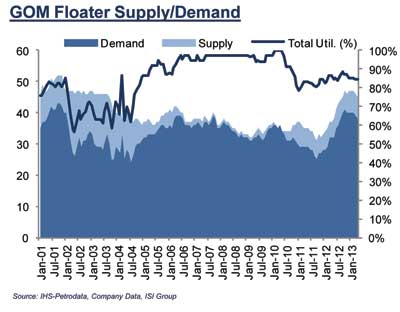 Shell moves forward with Stones development
Royal Dutch Shell recently announced a final investment decision in the Stones ultra-deepwater project, a GoM oil and gas development expected to host the deepest production facility in the world. This decision sets in motion the construction and fabrication of a floating production, storage, and offloading (FPSO) vessel and subsea infrastructure.
The development will start with two subsea production wells tied back to the FPSO vessel, followed later by six additional production wells. This first phase of development is expected to have annual peak production of 50,000 boe/d from more than 250 MMboe of recoverable resources. Shell says that the Stones field has significant upside potential and is estimated to contain over 2 Bboe of oil in place.
"This important investment demonstrates our ongoing commitment to usher in the next generation of deepwater developments, which will deliver more production growth in the Americas," said John Hollowell, Executive Vice President for Deepwater, Shell Upstream Americas. "We will continue our leadership in safe, innovative deepwater operations to help meet the growing demand for energy in the US."
The Stones field is located in 9,500 ft (2,896 m) of water, approximately 200 mi (320 km) southwest of New Orleans, Louisiana, and was discovered in 2005. The project encompasses eight US outer continental shelf lease blocks in the GoM's Lower Tertiary geologic trend. Shell has been one of the pioneers in the Lower Tertiary, establishing first production in the play from its Perdido development.
An FPSO design was selected to safely develop and produce this ultra-deepwater discovery, while addressing the relative lack of infrastructure, seabed complexity, and unique reservoir properties. With an FPSO, tankers will transport oil from the Stones FPSO to US refineries, and gas will be transported by pipeline.
The launch of the Stones development is a key milestone as Shell continues to grow deepwater exploration and development in the Gulf, having made significant progress recently on the Mars-B development project with the arrival of the Olympus tension leg platform. Shell is also in the concept selection phase for the Appomattox and Vito discoveries in the GoM.
For more on the Stones ultra-deepwater project, see Russell McCulley's article, "Big discoveries drive Lower Tertiary exploration and development rush," starting on page 56.
Statoil, ExxonMobil sanction Julia field
Statoil and operator ExxonMobil have decided to sanction the Julia field development in the Gulf of Mexico. The field, located approximately 200 mi south of New Orleans, was discovered in 2007 and is estimated to have nearly 6 Bbbl of resource in place.
The announcement confirms the agreement between operator ExxonMobil Corp. and Statoil to proceed with field development, estimated to take approximately three years. The partners each own 50% of the field.
Julia will be a subsea tieback to the Jack and St. Malo floating production platform, located approximately 15 mi away, which is operated by Chevron U.S.A. Inc. Statoil also is a co-owner in the Jack and St. Malo developments, sanctioned in 2010.
Drilling operations are planned to start in 2014, and production start-up is planned for 2016.