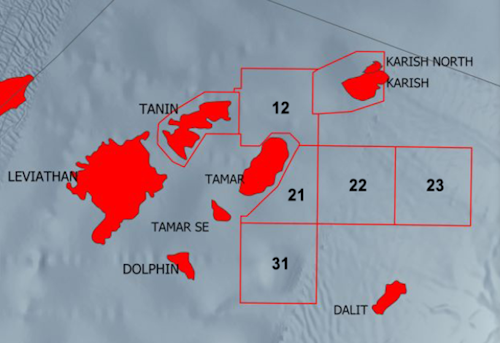 (Map courtesy Energean)
Offshore staff
ATHENS, Greece – Energean has agreed to supply around 0.5 bcm/yr of gas from the Karish/Tanin fields offshore Israel to MRC Alon Tavor over a 15-year period.
The company anticipates revenues of $1 billion over the term of the contract.
Energean now has firm arrangements in place to supply 5 bcm/yr into the Israeli domestic market, not including two contingent arrangements with I.P.M Beer Tuvia and Or Power Energies for a total of 1.1 bcm annually.
11/21/2019